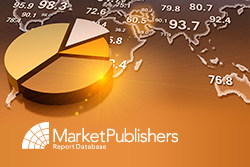 London, UK (PRWEB) March 20, 2013
The Chinese caprolactam industry has seen a stable growth over the past five years. In January 2013, the Chinese annual caprolactam capacity overrode 1.1 million tonnes. Meanwhile, the consumption volume was estimated at above 1.2 million tonnes. As Chinese caprolactam capacity still does not satisfy the demand, the country needs to import appreciable amount of caprolactam yearly. Nylon 6 forms the largest downstream field for caprolactam in the country. Nevertheless, the growth of this sector is likely to slow down in the offing.
Some companies ranking amid the leading market participants include but are not limited to Zhejiang Juhua Co., Sinopec Shijiazhuang Refining & Chemical Co., Sinopec Baling Petrochemical Co., Shandong Haili Industrial Group Co. and DSM Nanjing Chemical Co.
New market research report "Production and Market of Caprolactam in China" created by Guangzhou CCM Information Science & Technology Co., Ltd. (CCM) has been recently published by Market Publishers Ltd.
Report Details:
Title: Production and Market of Caprolactam in China
Published: February, 2013
Pages: 15
Price: US$ 3,780.00
http://marketpublishers.com/report/agriculture/crop_protection/production-n-market-of-caprolactam-in-china.html
The report provides a clear picture of the actual state of the Chinese caprolactam market. It focuses on the production situation and consumption patterns over the past five years. The study offers an introduction to the feedstock of caprolactam in the country; thoroughly scrutinizes the downstream industries; uncovers production/demand statistics, export/import dynamics and data on price fluctuations. The research also reviews the performance of the top market participants. Moreover, the report presents discussion of the future prospects for the development of the caprolactam industry in China.
Reasons to Buy:

The report provides cutting-edge information on the caprolactam market in China and grants unrivalled intelligence on the market, thus helping to keep abreast of the recent market changes.
Detailed overview of the market players allows a reader to understand who stands where on the market.
Comprehensive analysis of the downstream industries assists in identifying the most promising sectors and in planning effective business and marketing strategies.
Production and consumption statistics, foreign trade dynamics and data on pricing issues help to gain deep knowledge of the caprolactam market in China.
Future forecast outlines prospects for the market development.
More new market research reports by the publisher can be found at CCM page.