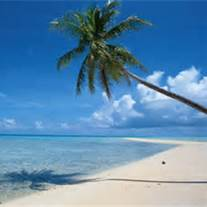 The number one thing is to be aware of your surroundings and if you see something suspicious, tell somebody.
(PRWEB) March 21, 2013
Although spring break presents an opportunity for students and families to get away from school to enjoy themselves, it is important to lockup before hitting the beach or a favorite spring break vacation spot. NBC affiliate, KXAN in Austin, Texas reports that "Spring break is a prime time for break-ins." Many colleges also report that there is an increase in burglaries on campus during spring break because everyone knows that students will be away. Before leaving campus students should make sure their valuables are properly secured and locked. Also, parents and families taking their children on spring break trips need to make sure their homes are secured as well.
A number of colleges and universities reach out to their communities to help educate the importance of safety and security during this time. Purdue University's, Carol Shelby, senior director for environmental health and public safety says, "The number one thing is to be aware of your surroundings and if you see something suspicious, tell somebody."
The Security Product Depot suggests there are a number of small things students, home owners and businesses can do to protect themselves from being victims of spring break crimes. For individual college students going off with friends on spring break, probably the number one thing they can do is to stay in groups with their friends and lookout for each other. It is when individuals stray with strangers that problems occur. When staying at a hotel or resort take advantage of the property's security. Most hotel rooms have safes. Take advantage of this by locking up jewelry, extra cash, and other personal valuables. Students and families should also remember that most all hotels have some level of security and security guards on the premise. Should you suspect something suspicious contact the hotel's security department. They most likely can investigate and access the properties video surveillance cameras.
Local businesses can do their part also to prevent being victims of crimes during spring break. It is well known that students, while on spring break, do things they normally would not do. There are a number of steps and actions that a small business and retail store owners can proactively take to create barriers and deter against such crimes as shoplifting and vandalism, as well as protect their employees and customers. Some suggestions include; keeping shelves and displays low and aisles clearly visible, have adequate lighting, and where appropriate, utilize convex mirrors, CCTV cameras, electronic sensors, and padlocks on cabinets, displays, and coolers.
Before leaving for spring break home owners and families should go through a quick checklist to make sure their property is secure and not obvious that they will be away. Some of these checklist items should include: making sure newspapers do not collect in the driveway, have lights inside the home go on and off randomly to give the impression someone is there, make sure alarms are set, make sure the home is properly locked with high security deadbolt locks, and if possible have a neighbor watch for any suspicious activity while you are away.