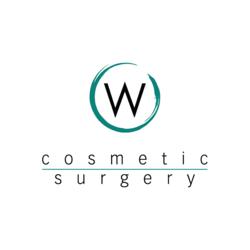 Philadelphia, PA (PRWEB) March 21, 2013
Dr. Allan Wulc, a renowned Philadelphia plastic surgeon, has launched an updated website, http://www.wcosmeticsurgery.com. The site offers new patient resources, a redesigned before-and-after photo gallery of real patients, detailed FAQs and extensive case studies to help educate new patients.
Dr Wulc's website delivers an overview of the procedures offered by his practice, including enhanced sections for WEyes and WFaces, Dr. Wulc's area of expertise. The new website is part of Dr. Wulc's online marketing strategy that will increase his visibility and draw new patients to his highly regarded surgical practice.
Visitors to the website will find a comprehensive list of patient resources, including an evolving video library and extensive unretouched photo galleries of real patients. Dr. Wulc and his staff will also be posting regularly to the new blog section of the site.
Dr. Wulc devotes a great deal of thought to the WCosmetic Surgery Quick Recovery Program, featuring nutritional advice, supplement support and a video outlining your post operative instructions.
Less invasive treatments from the WSkin Studio, the on-site medical spa, are listed and explained. Nonsurgical injectables, peels and skin care products are all available at our Plymouth Meeting location.
Services on the site are not just geared towards Philadelphia area cosmetic surgery patients. The practice also includes a medical concierge service, making it easy for patients from all over the world to travel to Philadelphia for their cosmetic surgery procedure at the practice.
Dr. Wulc is a Quadruple Board Certified Surgeon with over twenty five years experience in cosmetic and plastic surgery. He is an experienced specialist that students, news outlets, and fellow surgeons turn to regularly for insights into the field . He was trained and educated at the University of Pennsylvania School of Medicine, completed his residency at the University of Pennsylvania, and completed fellowships at the University of Arizona and in London at Moorfields Hospital. He is an associate clinical professor at the University of Pennsylvania and Drexel University, and has been selected to Castle Connolly's Best Doctors in the World list for the past fifteen years. He is recognized locally and nationally as an expert in eyelid and facial cosmetic surgery, and is licensed to practice in New York, California, Pennsylvania, New Jersey, Florida, and Arizona.
Schedule Your Consultation with Dr. Allan Wulc
If you would like to learn how Dr. Allan Wulc can help you enhance your facial features, remove aesthetic flaws or reduce the signs of aging, schedule a personal consultation by calling (610) 828-8880 or on the website at http://www.wcosmeticsurgery.com