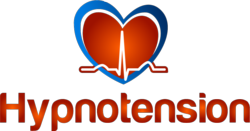 This study just highlights the importance of keeping blood pressure levels in check.
(PRWEB UK) 20 March 2013
The study published on 18th March 2013 suggests that uncontrolled high blood pressure causes an increase in development of brain plaque, a hallmark of the age-related brain disorder, Alzheimer's.
The findings are just one more in a long list of reasons for keeping blood pressure, also known as hypertension, under control.
Lead researcher Karen Rodrigue, an Assistant Professor of Behavioural and Brain Sciences at the University of Texas, Dallas said, "Maintaining good vascular health by avoiding or controlling diseases like hypertension has important benefits beyond keeping your heart healthy. It may promote good brain health as we age."
This is particularly important for those who are genetically at risk for Alzheimer's disease, the study suggested.
"Keeping good vascular health may limit or delay the brain changes associated with Alzheimer's disease and other aging-related neurological deterioration." Rodrigue said.
The study of nearly 120 adults, found that people with this genetic risk factor for Alzheimer's disease, called an apolipoprotein E 4 allele, plus high blood pressure have more beta-amyloid plaques compared to those with just one or neither of these risk factors.
The most significant result of the study was that non-medicated adults with high blood pressure, who also carried a genetic risk factor for Alzheimer's disease, showed much higher amyloid levels than all other groups. Adults with medication-controlled hypertension, even those with genetic risk, had levels of amyloid plaque equivalent to participants without hypertension or genetic risk.
Hypnotension co-creator Paul Howard, said "This study just highlights the importance of keeping blood pressure levels in check. The Hypnotension programme helps those with high blood pressure by creating different behaviours around the lifestyle factors that are known to increase blood pressure like weight control, stress and exercise etc."
The Hypnotension programme looks at a variety of lifestyle factors to establish which is likely to be causing or maintaining high blood pressure. These lifestyle factors are then targeted using specific cognitive and hypnotherapeutic techniques to help reduce the client's blood pressure towards more normal levels.
There is a network of specially trained Hypnotension practitioners all over the country who can help people make the lifestyle changes which could help save their life.