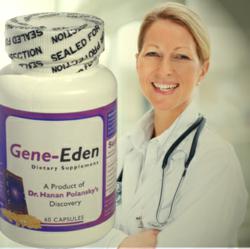 "..the area of the therapy of (H) CMV infections (is) largely underserved." - Medical Research Reviews
Rochester, NY (PRWEB) March 21, 2013
polyDNA recently discovered that a paper indexed on Pubmed.gov noted that drugs against the Human Cytomegalovirus (CMV) already in existence have many side effects. Others have not been tested enough, and some that were tested were actually stopped altogether. According to this research, "This makes the area of the therapy of (H) CMV infections largely underserved."(1)
Why do new safe and effective remedies against CMV infection need to be developed?
Medscape.com says the reason is that "Clinically significant CMV disease (reactivation of previously latent infection or newly acquired infection) frequently develops in patients immunocompromised by HIV infection, solid-organ transplantation, or bone marrow transplantation, as well as in those receiving high-dose steroids, tumor necrosis antagonists, or other immunosuppressing medications for conditions such as systemic lupus erythematosus (SLE), rheumatoid arthritis, Crohn disease, or psoriasis, among others. In patients coinfected with HIV, CMV infection leads to progression to AIDS and eventually death, even in those receiving highly active antiretroviral therapy (HAART)." (2)
Since CMV can cause so many illnesses, and considering the many side effects many current CMV drugs possess, such as Diarrhea, upset stomach, dizziness, drowsiness, unsteadiness, shaking, and even seizures, (3) polyDNA recommends people consider taking natural remedies against CMV infections. One such CMV remedy is Gene-Eden-VIR.
This all-natural product was scientifically designed to help the human body maintain low concentrations of the dormant or latent Human Cytomegalovirus.
By helping the body's immune system target latent CMV, people also lower their risk of developing many illnesses brought on by a CMV infection. This is just one reason polyDNA believes Gene-Eden-VIR is an important product.
Gene-Eden-VIR is highly effective against latent CMV; each ingredient was chosen through a scientific approach. Scientists scanned thousands of scientific and medical papers published in various medical and scientific journals around the world to identify the safest, most effective natural ingredients that target the latent forms of both HSV-1 and HSV-2. (4)
Gene-Eden-VIR is extremely safe. It has been on the market for over three years, and in that time, no side effects were reported. Each capsule contains a patented formula of five all natural ingredients including selenium, camellia sinesis extract, quercetin, cinnamomum extract, and licorice extract. In addition, each bottle is GMP Certified.
Gene-Eden-VIR is sold online through the Gene-Eden website. Each bottle of Gene-Eden-VIR (a one month's supply) costs just $37.99.
To learn more about Gene-Eden-VIR, the only product on the market today that helps the body target latent CMV and that is scientifically backed by published material, visit http://www.gene-eden-kill-virus.com.
References:
###
polyDNA is a biotechnology company that develops dietary supplements using the unique scientific method developed by Dr. Hanan Polansky, which is based on Computer Intuition.
In addition to his unique scientific method, Dr. Polansky published the highly acclaimed scientific discovery, called Microcompetition with Foreign DNA.
The discovery explains how foreign DNA fragments, and specifically, DNA of latent viruses, cause most major diseases. polyDNA developed Gene-Eden-VIR (), an antiviral natural remedy that helps the immune system kill latent viruses.