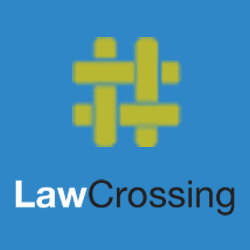 LawCrossing.com has also seen an increasing number of attorney job postings across the country and in virtually every practice area
Pasadena, CA (PRWEB) March 20, 2013
Managing partners at several law firms are predicting a robust 2013 as far as the legal industry is concerned, with many believing that their firm revenues are set to increase.
Legal job search website LawCrossing.com has also seen signs of increasing demand in the legal jobs market for attorneys at all skill levels.
The survey of law firm managing partners, carried out by Citi Private Bank lays out the expectations and concerns of several AmLaw managing partners. In the survey, 42 percent of them have said that they believe that their firm's revenue will see growth below five percent and only eight percent said that the business conditions in the industry were getting worse. In one of the strongest statements of support, only nine percent said that they saw profits decreasing this year.
LawCrossing.com has also seen an increasing number of attorney job postings across the country and in virtually every practice area. The website currently has 30,000 attorney jobs.
CEO Harrison Barnes explains how the site is able to list so many attorney job openings. "We keep tracking all the major and minor law firms across the country and the other organizations that employ attorneys and other legal staff. This is why our researchers have been able to track down so many legal jobs."
The site has been able to track down 2,951 law student job openings, 593 judicial clerkships and 979 summer associate positions. There are also 1,343 are partner opportunities and 13,177 legal staff job listings on the site.
About LawCrossing
LawCrossing is an affiliate of Employment Research Institute, a powerful and comprehensive organization dedicated to help professionals, as well as first timers, finds jobs that will enhance their careers. LawCrossing consolidates every legal job opening it can find in one convenient location. LawCrossing has been on the Inc. 500 twice. The website also offers a three-day free trial to new members.