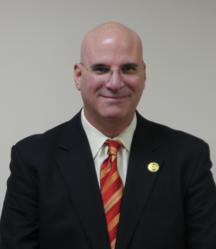 Only a small fraction of the United States' governmental healthcare investment supports prevention
Atlanta, GA (PRWEB) March 20, 2013
Testifying by official letter before the Congressional House Subcommittee on Labor-HHS-Education and Related Agencies, public health CEO John W. Robitscher reported that the top seven chronic diseases will cost the United States $1 trillion annually and that modest changes in the public's health behavior could delay or prevent 40 million new chronic illnesses annually, according to a Milken Institute study.
Robitscher stated, "Nearly half of all Americans suffer from at least one chronic disease and two thirds of all deaths are related to chronic disease." America's aging population and the continued prevalence of tobacco use, poor nutrition and lack of exercise portends even greater healthcare costs with lower productivity and a diminished quality of life for millions of people.
State Public Health Programs, especially those that deploy programs focused on chronic disease and common risk factors such as physical activity, nutrition and tobacco use, are a key link to improving our nation's health. These programs provide the opportunities to help make the healthy choice the natural choice and provide reinforcement for healthy messages provided in the course of clinical care. They are the difference between hearing "you should eat better and get more exercise" from one's doctor once a year, and being in communities where healthy foods and opportunities for physical activity are a normal part of one's daily life.
Robitscher further cited that Health Affairs reported that a 10% increase in public health spending would yield a reduced mortality rate across all causes, as well as a greater reduction in heart disease, diabetes and cancer.
Today, only a small fraction of the United States' governmental healthcare investment supports prevention and health promotion. States are implementing diverse, cost effective strategies that work for early detection of cancer, prevention and control of diabetes and the reduction of heart disease, stroke and arthritis. "A substantial investment in the CDC, State Health Departments, and other HHS agencies must be made for a real impact," stated Robitscher, adding that, "an investment in chronic disease prevention and control programs saves lives, improves quality of life and saves healthcare dollars."
NACDD is a non-profit public health organization which serves the chronic disease program directors of each state and U.S. jurisdiction and connects the more than 3,000 chronic disease practitioners across the country. For more information, visit: http://www.ChronicDisease.org