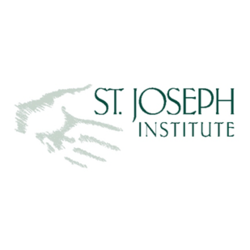 Altoona, PA (PRWEB) March 20, 2013
Four free, public seminars are being offered to provide answers about addiction, recovery, relapse prevention, help for families, and stopping addiction before it starts. Scheduled for one night each month through May, the informative program is being sponsored by St. Joseph Institute and the Blair County Drug and Alcohol Program.
The first seminar of the four part series held on February 27th about 'Understanding Addiction: Why is it so hard to stop?' was highly successful. The four part series will include a number of addiction experts and involve many local organizations. No reservations are necessary, there is no charge, and refreshments will be available. All programs are 7 – 8:30 pm at the Holiday Inn Express, 3306 Pleasant Valley Blvd., in Altoona. Topics for the series are:

March 27 – Living with addiction: help for families and friends
April 24 – Prevention: stopping addiction before it starts
May 29 – Recovery: preventing relapse and living well
"Addiction takes a heavy toll on families who want to help someone with an addiction, but often do not know how. We will offer support, encouragement, and resources," said Judy Rosser, executive director of the Blair County Drug and Alcohol Program.
"Our goal is to provide information that will help families, friends, and people struggling with addiction, to break free from the destructive power of this disease," stated Michael Campbell, president of St. Joseph Institute. "We want to offer strategies and tools that will help the addict, the alcoholic, and their families to move into recovery."
The sponsors feel a great urgency to help the community address the problem of drug and alcohol addiction. Every 25 minutes there is a death in the United States from a drug overdose. Driving under the influence is a major problem. Addiction is tearing apart families, destroying careers, finances, relationships, and lives.
The Blair County Drug and Alcohol Program supports area residents with free help and services including assessments, prevention programs, DUI services and information. http://www.blairdap.org 814-693-9663.
St. Joseph Institute is a residential rehab center providing a personalized program with individual counseling at a beautiful campus between Altoona and State College. http://www.stjosephinstitute.com 814-692-4954.