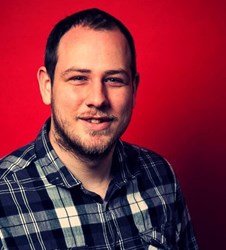 Manchester (PRWEB UK) 20 March 2013
Companies across the UK could be paying for a Search Engine Optimisation (SEO) service that actually damages their website ranking, and lowers visitor numbers - according to Find the Edge expert panellist, Paddy Moogan.
Moogan gives business leaders all the information they need to find the most suitable SEO service for their needs, in a new article uploaded to the site today.
He said: "The Google Penguin update in 2012 meant a number of link building techniques came under scrutiny and, for the first time, websites that used them dropped in the rankings.
"The two core techniques that you don't want to hear from an SEO company are article syndication and directory submissions.
"Instead, I'd want to hear about creative link building techniques that build upon the USPs of the business and website."
Among other topics, he uses the article to explain the differences between what agencies and freelancers can offer, as well as ways to spot the tell-tale signs of a good service.
He said: "I'd be looking for evidence that the SEO specialist's plan of action is customised to my business and the market I operate within.
"Every website is different, so the approach an SEO specialist takes and the tactics they use should also be different."
SEO is the process of designing a website and its content in a search engine friendly manner. The desired end result is for the website to rank highly on the first page when users search relevant key words.
Higher-ranking sites receive much more exposure and business from this.
Kenny Goodman, founder of Find the Edge said: "SEO is increasingly important, and it's essential that companies choose the right solutions for their needs.
"Increased competition means it can be incredibly difficult to rank for certain keywords, so every company needs to have a well thought out strategy."
The full article can be read here: http://www.findtheedge.co.uk/technology/web-design-development/how-to-find-good-seo-specialists-for-your-business.
Paddy Moogan is an SEO consultant at Distilled, and works with clients across the world. He is a regular public speaker and writes a number of SEO blogs. More about him can be found here: http://www.findtheedge.co.uk/expert-panelist/paddy-moogan.
Find the Edge celebrated a successful month since its launch yesterday, and aims to provide unique content to benefit business leaders.