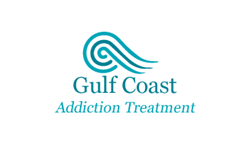 The new website design was created to portray our services to the community. We want members of the community to understand how we work and what we are offering
Destin, FL (PRWEB) March 21, 2013
The new website design was created with user friendliness in mind. By focusing on the experience of those who are visiting the website, it is easier to portray the understanding and goals of the treatment program. The new website has made alterations for better communication to the community and to those who are looking for solutions to fight an addiction.
Chris Ross, the head of admissions at Gulf Coast Addiction Treatment, suggested that it was time for a change. According to Chris Ross, "The new website design was created to portray our services to the community. We want members of the community to understand how we work and what we are offering."
The new website is broken down into sections that help visitors navigate to areas of interest. By showcasing the different sections at the top of the page and providing summaries and information throughout the homepage, the website does not leave room for confusion about the program or treatment options.
By focusing on the goal of communication with every member of the community, the new website is able to accurately portray the different treatment options and the differences that set Gulf Coast Addiction Treatment apart from other facilities for addiction recovery. It allows family members, concerned members of the community and students who are seeking help to find out the answers to any question or concern within a few minutes.
The new website design is not limited to easier navigational features. It has also clarified the view of addiction within the treatment facility. By showcasing how the program works on the homepage and clearly stating the unique elements that set the facility apart, it is possible to recognize if the program is appropriate for individual treatment or might help a loved one.
Gulf Coast Addiction Treatment has taken a different approach to treatment and the new website design was created to reflect the unique aspects of the facility. Starting with a goal of communication and designing the website to accurately portray the services provided for addiction treatment resulted in a website that is easier to navigate. The new website is reaching out to the community and showing that addiction treatment requires respect and education.
Providing help to overcome and fight an addiction is the goal of Gulf Coast Addiction Treatment. The facilities offer peaceful surroundings on the Gulf of Mexico and luxury elements that provide a relaxing stay during recovery. Although the surroundings offer peace, it is the wide array of treatments and the personalized plan that make it possible to give up substance abuse for a lifetime.