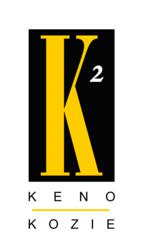 Mimecast is a very well-respected and well-known company and we look forward to making it simple for our clients to use their offerings
CHICAGO (PRWEB) March 21, 2013
Keno Kozie, a leading provider of information technology design, service and support to law firms, and Mimecast, the leading supplier of cloud-based email archiving, security and continuity for Microsoft Exchange, Hosted Exchange and Office 365, today announced the companies have partnered. In addition, Mimecast delivers the ability to remove the legal pitfalls of slow or partial email retrieval, providing rapid access to tamper proof email and data to support the most demanding requirements for email law and email compliance.
Through the partnership, Keno Kozie will have the ability to provide its clients the Mimecast offering directly.
"Mimecast is a very well-respected and well-known company and we look forward to making it simple for our clients to use their offerings," stated Sue Keno, vice president at Keno Kozie. "The company is trusted by many top organizations to really provide top-of-the-line service and organizational structure to their clients and we look forward to bringing that to law firms across the U.S."
Keno Kozie is headquartered in Chicago and was named in 2012 as the best IT Outsourcing Company in the National Law Journal's Best of Chicago Readers Rankings which is a reader's choice ranking of the top legal vendors and law schools in the Chicago area.
About Mimecast
Mimecast (http://www.mimecast.com) delivers cloud-based email management for Microsoft Exchange, including archiving, continuity and security. By unifying disparate and fragmented email environments into one holistic solution that is always available from the cloud, Mimecast minimizes risk and reduces cost and complexity, while providing total end-to-end control of email. Founded in the United Kingdom in 2003, Mimecast serves more than 7,000 customers and 1.7 million users worldwide and has offices in Europe, North America, Africa and the Channel Islands.
About Keno Kozie
Keno Kozie Associates, Ltd. (http://www.kenokozie.com) has been providing information technology design, service and support to leading law firms since 1988. Hundreds of firms have chosen Keno Kozie to provide IT consulting, system integration, advanced application integration, 24X7 help desk support, training and managed services. The company maintains partnerships with many leading software and hardware vendors to provide clients with optimal value and support.
K2 is a trademark of Keno Kozie Associates, Inc. All other trademarks are the property of their respective organizations.