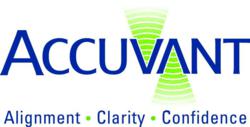 ....We look forward to talking with some of Canada's leading IT executives and hearing about what new information security challenges they are facing today.... William Tysiak - Sales Manager | Accuvant
Hoffman Estates, Illinois (PRWEB) March 20, 2013
CIOsynergy, a provider of thought leading conferences, today announced Accuvant as an official sponsor of the CIOsynergy event on March 21, 2013 at the Trump International Hotel and Tower in Toronto, Canada.
Accuvant is the authoritative source for information security. More than 4,500 organizations, including half of the Fortune 100 and 800 federal, state and local entities, have trusted Accuvant with their security challenges.
"We are proud to serve as official sponsor of the 2013 CIOsyngery Toronto conference," said William Tysiak, Accuvant's country sales manager for Canada. "We look forward to talking with some of Canada's leading IT executives and hearing about what new information security challenges they are facing today."
CIOsynergy Toronto is an exclusive opportunity for leading local CIO and IT executives to network and brainstorm daily hurdles in an unparalleled learning environment under the umbrella of the founder of Travelocity.com, keynote of the event Terry Jones. As a former chairman of Kayak.com and former CIO of American Airlines, Mr. Jones will share insights from four decades of success including the techniques he's deployed to keep up with today's rapidly changing world.
At CIOsynergy Toronto a panel of leading CIOs moderated by Scott Shuster, will share and explore how CIOs can be successful in their role. Mr. Shuster has led virtually every Business Week CEO, CFO, and CIO conference held since the founding of the magazine's events group more than 100 of the world's most prominent gathering of large company leaders and senior executives.
Open to Fortune 500's and mid-market enterprise, CIOsynergy's events gathers senior executives from the office of the CIO, including Directors, VPs, Chief Architects, CTOs and CIOs.
For more information about or to participate in CIOsynergy Toronto, visit: http://accuvant.CIOtoronto.com, or contact Araceli Delgado, Project Coordinator at aracelid(at)ciosynergy(dot)com or 1.847.278.2213 ext. 899.
About CIOsynergy
CIOsynergy provides a platform that brings together the thought leaders of IT through events that incorporate face-to-face meeting opportunities, panel discussions, think tanks and keynotes, and C-suite networking programs.
Previous events have attracted C-suite leaders from companies such as Wal-Mart, Salesforce, Home Depot, Bank of America, Forbes Media, Wells Fargo, Shell, Allstate, State Farm, Career Education Corp, Pepsi, Sara Lee, Kraft, BP, Loyola University, Kaiser Permanente, Mayo Clinic, and Walgreens.
The company operations nationwide and has previously partnered with sponsors such as IBM, 3com, VMware, Unisys, Hitachi, Oracle, SunGard, Dell, Google, Amazon, and HTC among 100's more.
About Accuvant
Accuvant is the only research-driven information security partner delivering alignment between IT security and business objectives, clarity to complex security challenges and confidence in complex security decisions.
Based on our clients' unique requirements, Accuvant assesses, architects and implements the policies, procedures and technologies that most efficiently and effectively protect valuable data assets.
Since 2002, more than 4,500 organizations, including half of the Fortune 100 and 800 federal, state and local entities, have trusted Accuvant with their security challenges. Headquartered in Denver, Accuvant has offices across the United States and Canada. For more information, please visit http://www.accuvant.com, follow us on Twitter: @Accuvant, or keep in touch via Facebook: http://tiny.cc/facebook553.