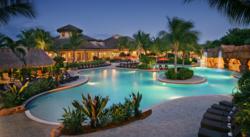 "Overall, our sales volume is up 43.7 percent over February of last year and our average sale price has increased 13.3 percent," said Stock. "The local real estate market has strengthened dramatically as the overall economy has improved."
Naples, Florida (PRWEB) March 20, 2013
Stock Development's sales report for February shows increases in units sold and dollar volume over both last month and February of 2012. According to figures released this week by the company, fifty-two new home contracts were signed totaling $30.2 million.
Brian Stock, CEO of Stock Development, said new home sales were up 18.2 percent over February 2012 and the sales volume represented a 36.8 percent increase in dollar volume!
"Overall, our sales volume is up 43.7 percent over February of last year and our average sale price has increased 13.3 percent," said Stock. "The local real estate market has strengthened dramatically as the overall economy has improved."
Stock said the company had opened new models, launched new neighborhoods and increased its inventory home program to meet demand.
"Already this year, we have opened beautiful new furnished models in five communities with more on the way," said Stock. "We have also introduced a new neighborhood of homes in Olde Cypress, another in Lely Resort and will soon release new models and residential offerings in Treviso Bay. Our inventory homes program continues to expand as homebuyers take advantage of the opportunity to move into a new home immediately and enjoy the winter season in Southwest Florida."
Stock Development operates throughout Collier and Lee Counties in nine communties. Stock Development is located at 2647 Professional Circle in Naples. For more information, visit the Stock Development website at http://www.stockdevelopment.com or call (239) 592-7344.
-end-