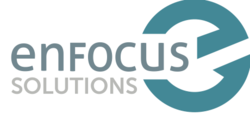 If requirements are not completely defined and there is no effective change control process in place, scope creep almost always occurs.
San Antonio, TX (PRWEB) March 25, 2013
Enfocus Solutions Inc., architect of the leading requirements management software Enfocus Requirements Suite™, is sharing four valuable resources plus six valuable tips for keeping scope in line.
The company's CEO John Parker explained that scope creep management is important for effective projects, yet many project managers struggle with scope creep and making sure their projects stay on target and deliver value.
He said there are issues in managing project scope, which is work that needs to be accomplished to deliver a project or service with specified features and functions, and with product scope, which are the features and functions that characterize a product or service.
"If requirements are not completely defined and described and if there is no effective change control process in place, scope creep almost always occurs," Parker said.
To stop scope creep of both projects and products, Enfocus Solutions is giving away four valuable resources from the company's leading requirements management tool, Enfocus Requirements Suite™, including:

Guide to Controlling Requirement Scope Creep
A PM's Guide to Solutions Assessment and Validation
KPIs for Business Analysis and Project Management
Project Procures Management Checklist
In addition, Enfocus Solutions is sharing six Scope Creep tips, directed to project managers:
1. Establish and share the scope immediately. Clearly document the project vision and business objectives before the project starts. Once established, make sure the vision and objectives are shared and understood by both project developers and stakeholders.
2. Define and communicate all project constraints. Make sure everyone is on the same page regarding budget, deadlines, and available resources. "There is a big problem when $3 million of requirements are defined for a $1 million project," said Parker.
3. Establish the scope clearly. Define the product scope in clearly written scope statements. Verify the scope statements to ensure that they address the business objectives, and then have them approved by the project sponsor.
4. Use the scope statements to elicit requirements from stakeholders. Doing this significantly reduces the number of out-of-scope requirements that can arise when one starts with a blank sheet of paper.
5. Analyze and prioritize the requirements. Eliminate all requirements that are out of scope or do not add value.
6. Group requirements and create a requirement bundle for each development iteration. Then baseline each requirement bundle after it is validated. Any changes to the requirement bundle should be carefully controlled through an effective change management process.
Enfocus Solutions' insights on controlling requirements scope creep are extracted from the company's SaaS Enfocus Requirements Suite™. Enfocus Requirements Suite™ is the only requirements management tool that backs requirements management automation with a proven framework for business analysis and a knowledgebase of tools, practice guides, resources, and training courses. Using Enfocus Requirements Suite™, project managers, business analysts, and IT leaders can not only control scope creep, but also define, prioritize, and manage requirements to address strategy, people, processes, and technology and deliver greater business value.
About Enfocus Solutions Inc.
Enfocus Solutions Inc. helps businesses spur innovation, save time, and cut costs by capturing, managing, and leveraging the requirements of their people, processes, and technology. Its flagship product, Enfocus Requirements Suite™, a web-based tool, automates business analyses and requirements management best practices to enable successful enterprise IT project delivery. The tool is the only application available that permits and encourages stakeholders to directly contribute and collaborate with IT project teams. Enfocus Solutions Inc. is a privately held company headquartered in San Antonio, Texas.