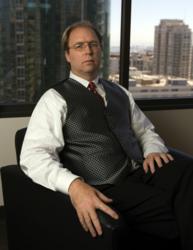 MIrena IUD litigation would be best served by a single-judge assignment.
San Francisco, CA (PRWEB) March 20, 2013
In rapidly expanding litigation surrounding the Mirena IUD, Bayer Healthcare Pharmaceuticals, the manufacturer of the widely distributed and heavily marketed device, is mounting strenuous opposition to consolidation of thousands of legal claims brought against the company.
Earlier this year, several plaintiffs in these actions, many of whom are represented by Attorney William M. Audet, founding partner of Audet and Partners, LLP, a San Francisco-based plaintiff's firm with emphasis on medical device litigation, moved for consolidation of all existing and future cases against Bayer for injuries caused by the Mirena intrauterine device. A hearing on whether to consolidate these cases will be held on March 21, 2013 before a Federal judicial panel in San Diego, CA. In the interest of ensuring the efficient administration of thousands of injury claims allegedly caused by the Mirena IUD, Mr. Audet has notified the panel that he intends to speak on behalf of the firm's Mirena IUD clients, and clients of other law firms.
"My extensive Federal court litigation experience strongly suggests that assigning a single judge to oversee voluminous claims such as those surrounding the Mirena IUD is a far more efficient approach than potential piecemeal litigation before many different judges," Attorney Audet stated. "I hope to appear in an effort to convince the panel that my clients, as well clients of other law firms, will be best served by a single-judge assignment. I am really excited about attending this hearing, as appearing before the highly experienced jurists comprising the MDL panel is a rare treat for any attorney demanding utmost focus and logical reasoning."
To learn more about Mirena IUD litigation please visit our website at http://www.audetlaw.com, or call (800) 965-1461. To file a complaint relating to the use of the Mirena IUD, please visit our website at http://www.MirenaComplaints.com.
About Audet and Partners, LLP
Audet & Partners, LLP, based in San Francisco, California is a top-tier plaintiffs' law firm representing individuals, families and small businesses in class action, personal injury, consumer, qui tam, employment, antitrust, privacy, environmental damages, defective product, and other complex litigation. William M. Audet, J.D., L.L.M., is a frequent speaker at legal conferences. Mr. Audet has been named to the California Super Lawyers list as one of the top attorneys in California for a number of years, including 2010, 2011, and 2012.