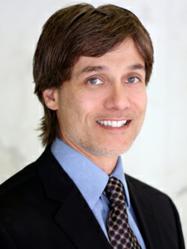 To be recognized for your contributions to patients and to the medical community as a whole is quite gratifying.
Beverly Hills, CA (PRWEB) March 21, 2013
Guy Massry, MD, a Beverly Hills oculoplastic surgeon at La Peer Health Systems, has been distinguished as a Southern California SuperDoctor® for the fourth year in a row. Dr. Massry was nominated for the prestigious SuperDoctor® title by fellow surgeons, physicians, and other medical professionals based on his outstanding reputation and contribution to the field of oculoplastic surgery.
The SuperDoctors® selection process involves a rigorous multi-step approach designed to identify doctors with exceptional professional achievement and peer recognition. Candidates are evaluated based on ten "Star Search Credentials", including years of experience, leadership positions, academic contribution, research publications, and hospital appointments. Only 5% of all Southern California physicians are awarded this distinction each year.
"I am incredibly honored to be nominated as one of this year's SuperDoctors®," said Dr. Massry. "To be recognized for your contributions to patients and to the medical community as a whole is quite gratifying."
This year, Dr. Massry was named a SuperDoctor® and featured in the January 2013 issue of Los Angeles Magazine. His four consecutive years of SuperDoctor® nominations are indicative of his excellent reputation and expertise within the medical community.
Dr. Massry is a renowned oculoplastic surgeon who specializes in cosmetic and revisional surgery on the eyelids, forehead, and middle face. He is well known for his expertise in endoscopic facial surgery and other minimally invasive procedures. As a highly sought-after, educator, clinician, and surgeon, Dr. Massry is routinely called on to interview for television programs and print articles and is known by patients and fellow physicians alike as "Dr. Fix-It".
Throughout his medical career, Dr. Massry has contributed to the medical field by conducting original research published in countless peer-reviewed journals and giving lectures on the most advanced facial surgery techniques. Additionally, Dr. Massry has authored two best selling textbooks on oculoplastic surgery and has written chapters for many others.
After receiving his medical degree from the University of Southern California, Keck School of Medicine, Dr. Massry completed an ophthalmology residency at the Saint Louis University Eye Institute where he was appointed Chief Resident. He went on to complete a fellowship in oculoplastic surgery at the renowned Manhattan Eye, Ear, and Throat Hospital. Dr. Massry has a private practice in Beverly Hills and performs a variety of outpatient procedures at La Peer Health Systems.
La Peer Health Systems is an outpatient surgery center in Beverly Hills, founded by doctors and focused on providing excellent patient care alongside the most cutting-edge medical treatments available. With 40 world-renowned physicians in 13 specialties, we offer comprehensive medical treatment that takes patients from consultation to diagnosis, treatment, surgery, and ultimately aftercare. Our 13 medical departments include orthopedics & sports medicine, gastroenterology, head & neck surgery, colorectal & general surgery, podiatry, ophthalmology, pain management, plastics & reconstructive surgery, gynecology, spine surgery, interventional cardiology, bariatric surgery, and anesthesiology. Unlike large hospitals, La Peer's unique structure offers extremely personal care in a safe and controlled environment.
More information about La Peer Health Systems can be found at http://www.LaPeerHealth.com