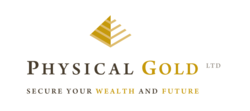 It looks as if we'll have another uneasy economic year ahead of us.
(PRWEB UK) 22 March 2013
Following the announcement of the UK budget for the new tax year on Wednesday, Physical Gold is considering what this may mean for the UK economy.
Chancellor George Osborne has announced that UK economic forecast for growth in 2013 has been cut from 1.2% to 0.6%.
Osborne also set out a new remit for the monetary policy committee, which is currently focusing on inflation, and will take head from the US Federal Reserve to consider employment when deciding interest rates. The chancellor admitted in the House of Commons announcement that it may be necessary to use 'unconventional monetary instruments' in addition to quantitative easing.
The chancellor also identified the Eurozone crisis as a serious problem and said: "I will be straight with the country - another bout of economic storms in the eurozone would hit Britain's economic fortunes hard."
Prior to the budget announcement, it was also revealed that unemployment rose for the first time in 12 months to over 2.5 million.
A spokesperson for Physical Gold said:
"The budget isn't painting a great picture of how the UK economy will fair in the new financial year and it looks as if the country's economic worries are far from over. The development of the eurozone crisis is a major factor in particular. Unfortunately, it looks as if we'll have another uneasy economic year ahead of us.
"Gold investment, with its safe haven qualities, may prove to be a popular commodity during this time – offering investors the security and balance they need."
Physical Gold Ltd is a leading UK gold dealer, helping investors diversify their portfolios with innovative investment solutions. Renowned for their ground breaking products such as the Sipp gold and Gold Accumulation Account, the firm specialise in providing customers with tailored assistance in sourcing the best gold for their personal requirements. Based in London, the team are BNTA accredited and have an unrivalled knowledge of the gold market as well as an exceptional understanding of the general financial markets.