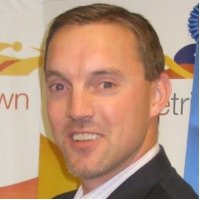 Chicago, IL (PRWEB) March 20, 2013
Advanced Resources, a Chicago staffing agency and talent solutions provider, has today announced that Paul Trudeau has joined their leadership team as Managing Director of Advanced's Western Region.
With more than 10 years in the staffing and human resources industries, Mr. Trudeau is an experienced leader with an exceptional record of accomplishments. Mr. Trudeau began his career with Robert Half International, where he played a variety of roles over the course of five years. He then spent eight years at KForce and was a Market Director prior to coming to Advanced Resources.
Mr. Trudeau is widely recognized as a mentor, leader, and business strategist, and he is considered an expert within the staffing industry. Mr. Trudeau will lead business operations for Advanced Resources' presence in the Western suburbs of Chicago, including Downers Grove and Schaumburg.
"Paul is an experienced staffing industry leader who is focused on delivering exceptional outcomes for clients," said Rich Diaz, President of Advanced Resources. "Paul's experience will be valuable as we continuously expand our talent acquisition and workforce business solutions in the Chicago market. We are thrilled to have Paul's expertise as we strive to ensure that every aspect of our operations provides maximum value for our clients."
Mr. Trudeau earned his Bachelor of Arts degree from Illinois Wesleyan University. He and his family reside in the Chicagoland area.
About Advanced Resources: Advanced Resources provides temporary staffing, direct hire placement, and workforce business solutions for office support, finance/accounting, and healthcare talent. With 25 years of experience and 4 locations (Chicago, Northbrook, Downers Grove, and Schaumburg), Advanced Resources is an established leader in the staffing and human resources fields. The Chicago Tribune has named Advanced Resources as one of Chicago's "Top 100 Workplaces" in 2010, 2011, and 2012, and the Inavero Institute named Advanced a "Best of Staffing" company for the fourth consecutive year in 2013. Advanced Resources was also recognized as one of the "Best and Brightest Companies to Work For" in 2012. To learn more and to view our jobs, visit http://www.advancedresources.com.
Contact Info:
Lana Johnson
Director of Marketing
Advanced Resources LLC
630-271-8185
ljohnson(at)advancedgroup(dot)com
http://www.advancedgroup.com
###