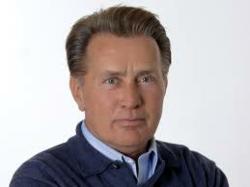 The travel industry is one area of business that is adapting rapidly to new customers.
Hollywood, CA (PRWEB) March 20, 2013
The producers of Breakthroughs with Martin Sheen are announcing an upcoming report showcasing how the travel industry is adapting to the needs of the emerging baby boomer travel market.
Breakthroughs Martin Sheen PBS is an independently produced television series airing in markets around the country on public television. The program is hosted by the legendary Martin Sheen, who is about to embark on his second half-century in American entertainment in 2013. Mr. Sheen has developed a reputation as one of Hollywood's most respected actors during a career that includes more than 60 film appearances.
Breakthroughs Martin Sheen PBS is talking to experts inside the travel agency about how resorts, cruise lines, airlines, and vacation destinations are gearing themselves to attract retiring Baby Boomers' business. In this new report, audiences will learn how adding cultural components to vacation packages has attracted the attention of these new customers. Trips built around art, food, and history are becoming more popular for highly educated and affluent Boomers.
The producers of Breakthroughs Martin Sheen are planning a May debut for the new report. Check local listings for air times on public television and PBS affiliates in individual markets. For more information the producers can be contacted via the official website for the show at breakthroughsptv.com.