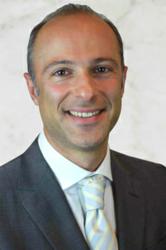 I have dedicated my career to providing state of the art care to my patients.
Beverly Hills, CA (PRWEB) March 22, 2013
Kia Michel, M.D., a highly accomplished Beverly Hills urologist, has been nominated as one of Southern California's SuperDoctors® for the fourth consecutive year in a row. Due to his exceptional list of credentials, honors and professional achievements—Dr. Michel joins a list of his esteemed colleagues who are recognized as leaders within their field.
The SuperDoctors® designation represents an honor that is bestowed upon surgeons/doctors based on their reputation among and opinions of other highly qualified surgeons, doctors, and medical professionals.
"I have dedicated my career to providing state of the art care to my patients," Dr. Michel said. "To have such respect from my peers is truly overwhelming and rewarding."
The SuperDoctors® selection process is a rigorous multi-step process designed to identify physicians who have attained both a high degree of peer recognition and professional achievement. It is a commendation that is achieved by only a select few. To become a nominee, a research staff selects candidates based on what is deemed "Star Search Credentials" and includes:

Years of experience
Hospital appointments
Fellowships
Professional activities
Leadership positions
Board certifications
Publications and lectures
Honors and awards
Other noteworthy or outstanding achievements
As an internationally recognized and board-certified urologist, Dr. Michel has made great advancements in his field. He is one of the few urologists with expertise in cancer surgery and robotic surgery. Dr. Michel treats urologic cancers, BPH and prostatic diseases, urinary incontinence, erectile dysfunction, kidney stones, and female urology.
Kia Michel M.D. earned his medical degree at the University of Washington School of Medicine and completed his residency at UCLA. He has also been recognized as a National Pfizer Scholar. As one of the founding members of the reputable Comprehensive Urology Medical Group, located in the Cedars-Sinai Medical Towers in Los Angeles, California, Dr. Michel treats a host of urologic diseases. Dr. Michel performs his outpatient surgical procedures at La Peer Health Systems.
La Peer Health Systems is an outpatient surgery center in Beverly Hills, founded by doctors and focused on providing excellent patient care alongside the most cutting-edge medical treatments available. With 40 world-renowned physicians in 13 specialties, we offer comprehensive medical treatment that takes patients from consultation to diagnosis, treatment, surgery, and ultimately aftercare. Our 13 medical departments include orthopedics and sports medicine, gastroenterology, head and neck surgery, colorectal and general surgery, podiatry, ophthalmology, pain management, plastics and reconstructive surgery, gynecology, spine surgery, interventional cardiology, bariatric surgery, and anesthesiology. Unlike large hospitals, La Peer's unique structure offers extremely personal care in a safe and controlled environment.
More information about La Peer Health Systems can be found at http://www.lapeerhealth.com.