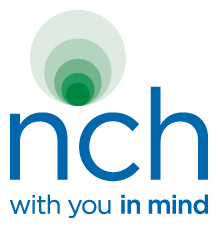 Stress and anxiety can really ruin a person's life and hypnosis could help them change how they cope with it
(PRWEB UK) 22 March 2013
A new study has found that 26 percent of employees are so anxious they dread going back to work on Mondays. Known as 'Sunday blues' employees are finding their weekend ruined by dreading returning to work and reporting side effects such as feeling nauseas and suffering insomnia.
The findings made by Mind, the mental health charity, found that the recession has increased workers stress levels and demanded harder work for longer hours. This is clearly an issue that needs addressing and whilst the NHS is striving to offer stress busting tips and remedies, a different approach such as hypnotherapy maybe helpful. The complementary approach aims at teaching the patient to control feelings of anxiety and stress through breathing techniques and practices.
Members of the National Council for Hypnotherapy have helped thousands of patients to change their approach to stress and anxiety as a representative explained, 'Stress and anxiety can really ruin a person's life and hypnosis could help them change how they cope with it – feeling in control and able to manage with a heavy workload and looming deadlines. Once these tactics are learnt they can used anywhere and in any situation helping the client relieve the anxious emotions.'
The National Council for Hypnotherapy continues to raise awareness of the benefits of hypnotherapy.
NCH represents over 1800 hypnotherapy professionals within the UK and is committed to ensuring the highest possible professional standards amongst our members. Those looking for help with smoking, weight, anxiety, panic attacks, habits and phobias may be helped by local NCH accredited therapists, look for the NCH seal of approval on their websites. As one of the largest registers of independent Hypnotherapists, the National Council for Hypnotherapy (NCH) is actively involved with the Complementary and Natural Healthcare Council (CNHC) and strives to develop standards for the benefit of the profession, now and into the future.