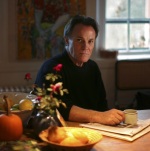 We can have both tradition and embrace discovery! We can both defend our wonderful liturgies and traditions which bind our religious communities together with blessedly familiar and comfortable predictability
Nashville, TN (PRWEB) March 21, 2013
The Trafficking In America Conferences are designed for the general public to become informed and educated by experts and authorities; to protect their at-risk youth; and to mobilize and engage people across America to help turn this horrendous crime of human trafficking around.
With the theme for the 2013 Conference, Creating a Culture Free of Slavery, TIATF President, Yvonne Williams sought a key-note speaker that could address the topic of Using Faith in Anti-human Trafficking. "When you deal with an issue as dark as human trafficking on a daily basis it becomes your life 24/7/365. You can't turn it off. Faith is crucial, not only for working to end it, but for those doing the work," says Williams. "The first time I heard Frank speak I knew he was the one to address this issue."
Frank Schaeffer is a New York Times bestselling author of more than a dozen books. He is a much sought after speaker and has lectured at a wide range of venues from Harvard's Kennedy School to the Hammer Museum/UCLA, Princeton University, Riverside Church Cathedral, De Paul University, the Kansas City Public Library etc. Frank is a frequent guest on the Rachel Maddow Show on NBC, has appeared on Oprah, been interviewed by Terri Gross on NPR's "Fresh Air" and appeared on the "Today Show" the BBC and many other media outlets.
Jane Smiley writing in the Washington Post says of Frank's memoirs "Crazy For God" and "Sex, Mom and God": "[Schaeffer's] memoirs have a way of winning a reader's friendship... Schaeffer is a good memoirist, smart and often laugh-out-loud funny... Frank seems to have been born irreverent, but his memoirs have a serious purpose, and that is to expose the insanity and the corruption of what has become a powerful and frightening force in American politics... Frank has been straightforward and entertaining in his campaign to right the political wrongs he regrets committing in the 1970s and 80s... As someone who has made redemption his work, he has, in fact, shown amazing grace."
Frank speaks on the impact of religion on politics, his journey from being an Evangelical leader to becoming a spokesperson for progressive politics and religion. His Journey Out Of the Religious Right to Mainstream American Politics and Progressive Causes; Spirituality and Hope in A Cynical Age are other frequent speech topics he presents. "The fight to end modern slavery is intertwined in all aspects of our culture," says Williams, "and we must understand them all if we are going to affect cultural change to end this tragedy and Frank Schaeffer is the one to open our eyes."
He is the son of the late theologian and author Francis Schaeffer. Frank inspires audiences everyone to recover childlike wonder letting them know that, "Nothing destroys faith faster than being a "successful" religious leader." Schaeffer often tells how his wife, children, and grandchildren reawakened his love for God, church and sacred experience. "My journey from a religious right leader to moderation is about the very personal discovery that the embrace of paradox and uncertainty is the true expression of Christ-like humility."
He further states, "We can have both tradition and embrace discovery! We can both defend our wonderful liturgies and traditions which bind our religious communities together with blessedly familiar and comfortable predictability -- so that a granddaughter may share her grandmother's faith and practice in unbroken glorious contiguity -- and yet simultaneously open rather than close doors and include the 'other' and the 'stranger' in our midst."
About Trafficking in America Task Force
Trafficking in America Task Force is a 501c3 non-profit charitable organization and has been working since 2004 to educate the American population about the reality of the sale of American women, men, and children into sexual slavery for the profit and pleasure of their perpetrators, and that the forced labor trafficking of both adults and children is real in this country.
Our vision is to help eliminate the human trafficking of women, men and minor children in America, and to provide a culture for our children free of sexual exploitation and slavery, where people know and own their own intrinsic value.