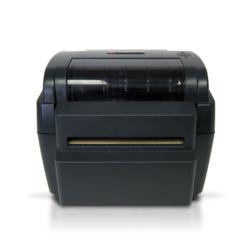 "One of our first investments when we started up our company was the LabelTac 4 printer. It was a life saver for all our labeling needs. We couldn't live without it!"
Lake Oswego, OR (PRWEB) March 22, 2013
A successful industry is typically one that is constantly moving forward with technology and finding ways to reduce costs and improve productivity. More often than not, an industrial label printer is one of those office machines a business owner has invested in to help with the day to day activities. Labeltac.com is now offering the LabelTac 4 label printer that is known in the industry as being one of the best selling label makers around.
When it comes to making labels for office and manufacturing needs, the LabelTac 4 is the printer that can make it all. Any type of label can be printed from this machine for marking inventory, metal shelving, making signs of all types from hazard warnings to identifying door entrances, etc. Labels can be printed as small as 1/2 inch to mark small objects such as items on a desk for the employee that is always missing his stapler or nice pen from someone borrowing it. By identifying personal office supplies will assure no one will mistake taking the item without returning it to the rightful owner.
Shipping and receiving departments will be able to print out labels to identify incoming manufactured products. Products can be marked with labels as they are received and will help organize inventory so products can be found quickly when needed. When shipping needs to mark a box with special instructions, the LabelTac 4 can print out labels up to 4 inches wide. Delivery services will be able to know at a glance if the package is fragile by the bright colored label that can be printed from the label printer.
The LabelTac 4 labeling system comes complete with software, cables, and one free black ribbon is included along with the Bartender Light software. Printing labels is easy with the LabelTac 4 because it will allow connection to Microsoft Word, OpenOffice, Excel, or almost any Windows-based program. Labels can be made quickly because it is shipped with thousands of useful templates and symbols to get any business started.
A business owner commented, "One of our first investments when we started up our company was the LabelTac 4 printer. It was a life saver for all our labeling needs. We couldn't live without it!"
For more information about LabelTac 4 label printer, please visit http://www.labeltac.com/labeltac-4/ or call toll-free (866)777-1360 to speak with a professional representative.