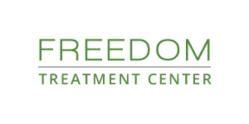 We believe aftercare is as important as the initial addiction treatment
Albion, MI (PRWEB) March 21, 2013
While the safe and comfortable environment of Freedom Treatment Center may be vital for helping someone get sober, an aftercare program is critical for helping someone stay sober. The center knows from experience that an aftercare program is a key element for the success of addiction treatment. Once students are back in the real world, they are confronted with many more temptations than they had in the rehabilitation center. A strong aftercare program helps keep them aligned with their goal of sobriety and offers a supportive safety net on which they can rely.
"We believe aftercare is as important as the initial addiction treatment," said Freedom Treatment Center representative Brian Kuehne. "We want to make sure that each student at Freedom Treatment Center remains sober and committed to their new lifestyle after they exit our program."
An effective aftercare program will include three areas that need to be addressed to achieve success. Students must be able to successfully face the substance, have a concrete plan of action and have a support network made up of family and friends. Freedom Treatment Center helps to ensure those three areas are addressed before students even leave the facility.
Successfully facing the substance comes from being exposed to the threat, while still in the safety of the facility, and learning to diminish its power. A concrete plan of action, which can be established with the help of a counselor, sets up clear-cut goals and steps on achieving those goals. An outside support network of family and friends helps by providing a listening ear, a safe environment and other support those in recovery may especially need during those first tentative weeks after leaving a treatment facility.
"The window of greatest vulnerability for relapse after treatment is the first 30 to 90 days following discharge," according to The Addiction Project, a series of HBO productions created in conjunction with the National Institute on Drug Abuse, the National Institute on Alcohol Abuse and Alcoholism and the Robert Wood Johnson Foundation. The Addiction Project backs up Freedom Treatment Center's belief that an aftercare program is an essential element in any recovery program.
Located in a semi-residential pocket of Southern Michigan, Freedom Treatment Center provides the soothing and safe environment and assistance so vital for helping people overcome drug and alcohol addiction. Treatment begins with a natural detoxification and continues with counseling, education and lifestyle changes that help ensure an ongoing and successful recovery.