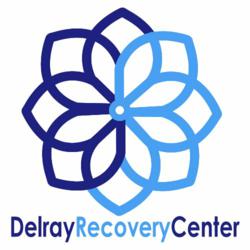 The alcohol addiction infographic contains some scary information, but we hope that info can help everyone
Delray Beach, FL (PRWEB) March 21, 2013
Half of the high school seniors in the U.S. reported drinking alcohol within the last 30 days. Binge drinking, which is defined as drinking five drinks in a row, was reported by 11 percent of eighth graders, 22 percent of 10th graders and 27 percent of 12th graders who took part in one U.S. study. These are just some of the shocking statistics found on the alcohol addiction infographic recently released by Delray Recovery Center.
"Because alcohol is socially acceptable and readily available, some may believe it does not pose as much of a danger as illegal substances," said Delray Recovery Center Chief Operations Officer Doug Petri. "Based on the number of people we've treated for alcohol addiction, we know that is certainly not the case. We are hoping our alcohol addiction infographic raises awareness of alcohol addiction and prompts those who need help to seek it."
Alcohol does remain illegal for those under age 21, but the infographic notes that does not seem to stop them from drinking. The infographic reports children under the age of 21 drink nearly 20 percent of the alcohol consumed throughout the entire nation. Other facts include the widespread destruction alcohol brings to people of all ages. Three out of every 10 adults report alcohol has brought tension and major problems to the home.
In 2010, alcohol caused 85,000 deaths in the U.S. alone, with 22,000 of those deaths stemming from alcohol-related diseases. In 2009, a total of 32 percent of all traffic fatalities were caused by alcohol. Additional information includes statistics on alcohol and college students, population bases most affected by alcohol and the number of people who are in prison due to alcohol or drug offenses.
"The alcohol addiction infographic contains some scary information," Petri says, "but we hope that information can help everyone, but especially the young people who may feel invincible. Alcohol doesn't care about age, it is an equal-opportunity destroyer. We hope people seek help for themselves or their loved ones before the destruction sets in."
Located in Delray Beach, Florida, Delray Recovery Center offers individualized treatment programs for alcohol and drug addiction, eating disorders and co-occurring mental health issues. The center has long been providing a soothing environment while its certified staff designs programs that are comfortable, safe and unique to the individual, elements that can ultimately lead to success and a sustained life of recovery.