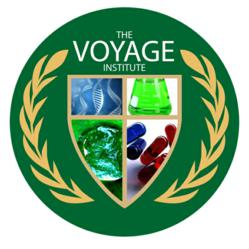 The institute is seeking the help of corporations, organizations, institutions, communities and individuals who are willing to become stakeholders.
(PRWEB) March 21, 2013
The BioVoyage Institute (The Voyage Institute) is a leader in bioscience and biotechnology education and textbook creation. Over the years, the Institute has dedicated its efforts to training and educating children, youth and adults.
Overtime, the Institute creates, develops and publishes bioscience and biotechnology textbooks, handbooks, laboratory manuals and curricula for learners of all levels. Likewise, the Institute manages - online science games, resident classes, and conducts biomedical research.
The books and curricula are designed to enhance the learners' knowledge of bioscience and biotechnology and help them choose a direction to further their education. In addition, the Institute trains and provides teachers/professors; laboratory technicians and instructors; designs and implements educational laboratory facilities.
The Institute's mission is to especially help the socially and economically disadvantaged, handicapped, under-served and under-represented individuals and educational institutions. The aim is to help these communities understand the ramifications and affects of biotechnology products and applications. Likewise, to educate them about the present and future of biotechnology. Such operating philosophy allows the Institute - to create the most cost effective, convenient and scientifically sound system of learning for these communities. Moreover, the Institute reaches out to learners, educators, administrators, and educational institutions all over the world, irrespective of gender, nationality, race and socioeconomic status.
It is a fact that many communities around the world lack the facilities, educators and materials for science education, more so biotechnology education. It is the Institute's vision and goal to train 500,000 educators, and 2,000,000 learners over the next five years. With this approach for the 21st Century, the Institute needs support, personnel, tools and partners who can support these undertakings.
In support of its vision and goal, the Institute is offering free "Daily Quiz" (English, Mathematics and Science). In addition, General Education Development (GED) training, certificates and diplomas are being provided to high achievers on the various tests. In addition, the Institute is launching and expanding its educational programs through its online K8 School, High School and College/University educational programs.
Overtime, the Institute is finding it difficult to fulfill its vision and goal. Without partners, collaborators, volunteers, and financial backers, it is impractical for the Institute to single-handedly carry out its undertakings. As such, the Institute is seeking the help of corporations, organizations, institutions, communities and individuals who are willing to become stakeholders. The new stakeholders may be private or public entities. The stakeholders may be pharmaceutical, research, manufacturing, biotechnology, service oriented entities, financial institutions, aerospace operations, governments, and/or individuals located anywhere in the world.
The stakeholders should share the Institute's vision and goal and be willing to contribute towards the same. No contribution is too small or too large.
Listed herein are some specific undertakings a stakeholder can assist the Institute with. The contribution can be financial, materials, supplies, equipment, advice and/or personnel.
1. Online School: There are three online schools (K8, high school and college/university levels). The online schools will equip learners anywhere in the world. The following items are required for the effect of the online school education programs: computers; servers; software; hosting; administration; IT technicians; educators; and expenses to name a few.
2. Scientific Learners: The Institute's mission is to serve learners regardless of their socioeconomic status. There are many learners (Elementary, middle school, high school, university and adults (Out of school)) who do not have the access to scientific support, or facilities to help nurture their interests and talents. Irrespective of the learners' location, the Institute is committed to supporting them. Listed herein is some of the support the Institute is seeking for learners: computers; textbooks; scientific and general supplies; internet connection (Where possible); courses at subsidized costs and support personnel.
3. Laboratory Equipment & Supplies: The Institute's approach to learning is through hands-on and practical experimentation. Over the years, this approach has proved successful and has made learning fun and easy to understand. At the Institute, hands-on learning means creating, developing and producing products/projects of interest. This fundamental approach mandates essentials equipment and supplies that include instruments; chemicals; glassware; reagents; and tools to name a few. Associated with laboratory research are the need for facilities, technical help, personnel support and others. In addition to stationary laboratory, the Institute will make available to its learners the BioBus. The BioBus is a Mobile Laboratory that is equipped to support learners and staff in a certain geographical location. The Institute is seeking support for the undertaking too.
The goal of the Institute to educate trainers and learners is a monumental task. It requires the support of various stakeholders who are committed individuals and entities to make the goal vial and reachable. The Institute seeks your contribution, suggestions, ideas and recommendations. The Institute strongly believes that by cultivating strong partnerships and relationships together the goal can be achieved.
At this juncture, the Institute welcomes partnerships and collaborations with corporations, scientific, biotechnology, pharmaceutical, bioscience, medical and manufacturing companies, Educational Institutions (local and international), museums, science centers, researchers, scientists, graduate students, writers, foundations, Not-for-profit organizations (NPOs & NGOs) and anyone interested in getting involved.
How can you contribute? By providing financial or non-financial donations listed above; Lending expertise, technical support and staff; Partnering or collaborating.
What are the benefits of donating? When you contribute money, supplies or materials worth $50.00 or more to The Voyage Institute, and you request an IRS tax write-off certificate. All donations are 100% Tax Exempt.
Who can help? You don't have to be technically oriented to help with the Voyage Institute's mission. You can be in public relations or business development, a biotechnology/pharmaceutical company, a fundraiser, writer, event planner, games/ graphics designer, computer whiz or simply someone with creative ideas on how to help the organization succeed in reaching their goals/targets. Donations and volunteers of all sorts are welcome.
A fundraiser will be announced soon and please visit the websites http://www.biovoyage.org and http://www.thevoyageinstitute.com and be on the lookout for details. Suggestions and help are welcome from anyone who shares common interests and goals. For more information on how you can get involved, contact Dr. Josh Calderon: info(at)thevoyageinstitute(dot)com.