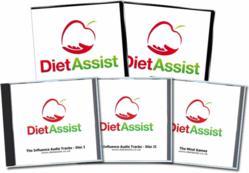 People tend to eat more when they quit smoking because their mind looks for an alternative which will continue to satisfy the emotional need
(PRWEB UK) 22 March 2013
According to the BBC, quitting smoking still cuts the risk of heart disease even if it leads to significant weight gain, a US study has found.
Published in Journal of the American Medical Association the findings show that even though the prospect of weight gain makes smokers reluctant to stop, quitting smoking still has a positive effect on cardiovascular conditions.
Studies suggest people who stop smoking gain on average 6-13lb over the first six months.
Dr James Meigs, one of the authors of the study at Harvard Medical School, said, 'We can now say without question that stopping smoking has a very positive effect on cardiovascular risk for patients with and without diabetes, even if they experience moderate weight gain.'
According to DietAssist, the weight gain is driven by an emotional need to stay consistent.
Paul Howard, from DietAssist, says "Smoking is an emotionally driven habit. That's why people continue to do it despite the overwhelming evidence of harm. People tend to eat more when they quit smoking because their mind looks for an alternative which will continue to satisfy the emotional need."
In their recent article, "how many calories to lose weight", DietAssist reveal how automatic eating habits can quickly add up to significant weight gain.
The DietAssist Programme helps people tip the scales in their favour by addressing these automatic habits. Paul Howard continues, "The techniques we teach can help smokers avoid weight gain as well as dieters. By learning how to control automatic eating habits, our customers find it easier than they imagined to save those precious calories and avoid weight gain."
The DietAssist programme is the result of over 20 years experience of helping people to lose weight effectively, and uses the latest psychological techniques to avoid the self sabotage and demotivation that dieters commonly experience.
The DietAssist programme helps dieters strengthen their motivation and resolve, and creates the optimum psychological state for success. It is designed to work alongside any weight loss programme or sensible eating plan.
Smokers interested in using DietAssist to avoid weight gain when they quit can try the DietAssist Programme for 30 days for just £1 by taking the DietAssist Challenge.