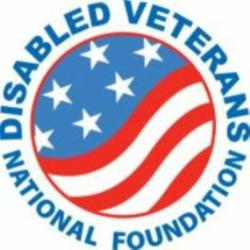 Washington, DC (PRWEB) March 21, 2013
The Disabled Veterans National Foundation, a non-profit veterans service organization that focuses on helping men and women who serve and return home wounded or sick after defending our safety and our freedom, is urging employers and veteran organizations to focus on employment initiatives in preparation of the impending drawdown in Afghanistan.
Last month, President Obama stated that 34,000 troops would be coming home from Afghanistan by the end of this year. While this is great news, it also means that thousands of new veterans will be on the hunt for jobs. As the drawdown continues over the next few years, more and more veterans may find themselves out of a job.
Unemployment among veterans is already a pressing issue as it stands right now. The fourth quarter of 2012 saw 9.2 percent unemployment for veterans between the ages of 25 to 34, while those between 18 and 24 were around an overwhelming 25 percent. These numbers are especially concerning right now due to the decreasing employment opportunities from budget cuts and sequestration. This will be exacerbated by the incoming service members returning from combat who will enter the job market as well.
"Americans are extremely relieved that our troops are beginning to come home from this long war," said Precilla Wilkewitz, President of DVNF. "However, we urge employers to hire veterans, and veteran groups to increase their focus on employment initiatives for these men and women. As more veterans come home, this issue will become more and more urgent."
Many veterans choose to work for the federal government after they leave the military because the veterans' preference opportunities, but this will become more difficult as the hiring is expected to slow down from budget cuts.