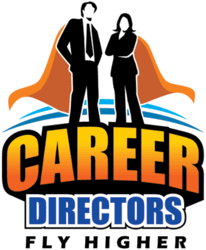 CDI has made it struggle-free by going straight to expert sources within the careers industry to create a library of Best Practice Tip Sheets, which can easily be downloaded and put into immediate use.
Melbourne, FL (PRWEB) March 21, 2013
Career Directors International (CDI), a global association of the worlds most experienced and lauded resume writers and career coaches, has found a way to make the lives and businesses of their members much easier. The launch of Best Practice Tip Sheets provide an efficient way for members to access complementary, downloadable tips and 'best practices' on an ever-increasing variety of topics from the running of a successful career services business to the writing of a job search document such as a cover letter or LinkedIn profile.
CDI's reason behind the launch of the Best Practice Tip Sheets is simple -- the greatest challenge to career coaches and resume writers, be they self-employed or not, is staying abreast of constant change and the vast learning curve that involves. For instance, if the professional writes LinkedIn profiles for job seekers then there is a decided need to stay current with LinkedIn's frequent changes to tools, products that are supported, and even the sections that are available in those profiles. Just keeping up with this one issue can prove exhausting.
CDI's President, Laura DeCarlo, states, "Staying ahead of the learning curve can be challenging for the solo career professional who is forced to try to cull what is the most accurate and valuable information right now for their businesses and their job seeking clients. No one wants to waste hundreds of valuable hours filtering the barrage of information and still be confused about what is current and true from all the opinion-filled data available on the web. CDI has made it struggle-free by going straight to expert sources within the industry to create a library of Best Practice Tip Sheets, which can easily be downloaded and put into immediate use."
Currently CDI has several volunteer member committees at work creating these knowledge-rich tools. The current focus is on creating Best Practice Tip Sheets that answer the most commonly asked questions by career and resume professionals in the association's membership.
Many of these Tip Sheets are collective works led by the appropriate committee who have openly sourced information from experts within the membership. For instance, the Tip Sheet on Selecting a Merchant Services Provider offers the advice of over 15 industry professionals who have navigated the perils and pitfalls of this process to find solid, trustworthy, and cost-effective providers. They lend critical, at-your-fingertips advice that saves other professionals from having to reinvent the wheel or up their risk by making uneducated decisions.
All members are encouraged to participate by providing data to open Tip Sheet projects, joining active committees, suggesting topics, or contributing existing materials that may be used to create a new resource.
"CDI thrives as a community because as an association they both lead the industry and listen", says DeCarlo. While CDI strives to set the standards in resume writing and job search services, they recognize that their members can provide real-world, hands-on expertise."
CDI members can expect access to an ever-expanding library of these complementary resources. Members can access them by logging in to CDI's website and navigating to the category for the topic of interest. In each, they will find a section called Best Practice Tips in the alphabetical menu.
The Best Practice Tip Sheets are just one of hundreds of ways CDI supports professionals within the careers industry. Members also have access to complementary resources including discussion support groups, mentorship programs, thousands of downloadable resources, articles, and tools; trend reports, business and marketing strategy, webinars and teleclasses, and over 70 hours of on-demand expert classes. More information can be found about membership on CDI's benefits page.
About CDI: Career Directors International – http://www.careerdirectors.com
CDI is a global professional association that is committed to ensuring that career and resume professionals can grow and thrive in a rich, vibrant, exciting, safe, and nurturing environment. CDI is focused on championing the industry's cause for credibility and visibility; fostering exceptional success in every generation of career and resume professionals; and cultivating the career superhero that exists within each one of us.