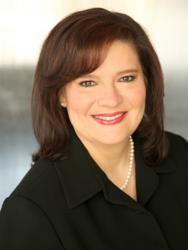 Leading virtual teams requires a different skill set and defined ways of working.
Los Angeles, CA (PRWEB) March 21, 2013
Several large companies including Best Buy and Yahoo have recently caused a stir with new policies that prohibit working from home. But with 63 million workers—or 43 percent of the work force—predicted to telecommute for work by 2016, Sonya Shelton, CEO and Founder of Executive Leadership Consulting predicts most American companies won't be following suit.
Shelton, an international executive consultant who coaches business leaders all over the world on how to increase their leadership effectiveness and boost results, says she regularly sees teams work effectively across locations and across countries, and that telecommuting may likely become the status quo.
However, although telecommuting can work well, Shelton offers a caveat: leading virtual teams requires a different skill set and defined ways of working.
"Working virtually should be a privilege… not a right. Not everyone has the discipline or home environment to telecommute," she said. "If you're trying to work from home at the same time that you're caring for your children, for example, you may not be very effective at either. The key is to establish clear rules for work time and personal time."
To help managers and executives build strong virtual teams, Shelton offers solutions to these 5 common telecommuting traps.
1. Not Setting Individual Expectations
Work expected of each employee must be detailed and agreed upon up front—and just because an employee is telecommuting does not necessarily mean they get to set their own hours. Employees need to be available and responsive during their scheduled work hours.
2. Not Setting Team Expectations
Identify areas where virtual work will require modification of the existing process, then launch a plan to integrate the new rules and routines. Create guidelines for how and when the team will communicate, collaborate and make decisions.
3. Not Establishing Clear Objectives and Reporting
All employees whether working from home or in the office need clear, measurable objectives and a regular process for reporting progress.
4. Failing to Have a Policy
Maintaining a work from home eligibility policy, application and approval process is mandatory. Employees must understand that approval to work from home can be revoked if they do not uphold their agreements. Both managers and employees need to be accountable for making it work.
5. Failing to Adapt
Continuously improve the process. Regularly solicit feedback and encourage virtual and non-virtual employees to identify opportunities to improve their ways of working.
For more information about Executive Leadership Consulting please visit http://www.executiveleader.com and follow Sonya Shelton on Twitter for great leadership tips and daily inspiration @SonyaShelton.
For media opportunities, contact sonya(at)executiveleader(dot)com
About Executive Leadership Consulting:
Sonya Shelton, CEO and founder of Executive Leadership Consulting, is the author of the book You're an Executive, But Are You a Leader? As an international speaker and consultant, she shows managers and executives how to increase their leadership effectiveness so they can boost their professional and business results. Executive Leadership Consulting offers workshops and coaching programs designed to develop leadership capability at all levels of the organization.
Sonya designed the programs at Executive Leadership Consulting based on her more than 25 years' experience as a leader in a variety of companies and industries, including the high-paced fields of publishing, advertising, and entertainment. She has worked as an executive coach and consultant with companies around the world from start-ups to Fortune 100 corporations, including Disney, Nestle, and Microsoft.