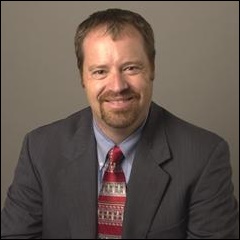 Waltham, MA (PRWEB) March 21, 2013
Massachusetts workers compensation attorney Michael Ready has been invited to serve as a faculty member at the Boston University School of Medicine seminar entitled "New challenges and new solutions on work related injuries and musculo-skeletal therapy and rehab". The seminar will be held on April 4 and 5th at the Waltham Woods Conference Center in Waltham Massachusetts.
Attorney Ready will be speaking on the causation analysis applied to workers' compensation injuries, issues regarding knee injuries and the legal debate.
WHO SHOULD ATTEND
Courses are applicable for various professional fields listed below:
Occupational Medicine Physicians (and any other physicians who care for injured workers)
Primary Care
Physical Medicine and Rehabilitation
Orthopedic physicians
Nurses and Nurse Practitioners
Physicians Assistants
Utilization Reviewers
Physical Therapists
Chiropractors
Claims Adjusters
Clinical/Case Managers
Attorneys involved in Workers' Compensation cases
Court Judges involved in Workers' Compensation cases
Human Resources professionals
Occupational health professionals
Information regarding the seminar can be found at http://www.workerscompcare.com
For more information contact Michael Ready at Ready, Kiernan & McNally, LLP 508-295-0286. Ready, Kiernan & McNally is a leading Workers Compensation, Personal Injury & Social Security Disability law firm with three locations in Massachusetts.
Ready Kiernan & McNally, LLP
267 Main Street
Wareham, MA 02571
508-295-0286
Ready Kiernan & McNally, LLP
71 Legion Parkway
Brockton, MA 02301
Ready Kiernan & McNally, LLP
2318 Acushnet Avenue
New Bedford, MA
Tel:(508) 985-9888‎