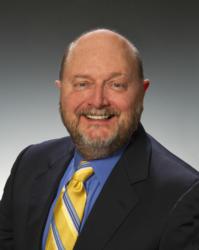 Keith J. Gloeckl, CEO of Churchill Stateside Group, who previously led a successful nationwide HUD approved lending organization stated, "as a company, our designation as a MAP Lender is a significant milestone."
(PRWEB) March 21, 2013
Churchill Mortgage Investment LLC (CMI), a subsidiary of Churchill Stateside Group LLC (CSG), announces it has been approved to secure mortgage insurance through a variety of programs administered by the Federal Housing Administration (FHA) under the U.S. Department of Housing and Urban Development (HUD) as a Multifamily Accelerated Processing (MAP) Lender.
The company will offer its clients the following FHA HUD multifamily housing programs; Section 221(d)(4) for new construction and substantial rehabilitation; Section 223(f) for acquisition or refinance of existing properties; and, Section 223(a)(7) for refinancing properties with an existing FHA mortgage.
As a MAP Lender, CSG is approved to perform all functions of underwriting and processing for multifamily housing loans, and to submit applications to HUD for expedited review and issuance of loan commitments. The MAP program is designed to make HUD financing options more competitive with conventional financing timeframes.
The company's head of debt and equity production, Brent Watts, SVP, commented, "We are pleased to be able to offer the advantages and flexibility of the HUD programs to our clients."
###
About Churchill Stateside Group
Churchill Stateside Group and its wholly owned affiliates (CSG) serve the affordable housing and renewable energy industries by sponsoring tax credit equity investment funds for institutional investors and providing various construction and permanent financing solutions for the commercial real estate development community. CSG's investor and developer clients benefit from our experienced staff, prominent and proactive senior leadership, and attractive debt and equity platforms. CSG has long-standing and successful investment relationships with numerous corporate investors, pension funds, and insurance companies. The company is also an approved USDA Rural Development and FHA MAP lender. CSG pursues high quality lending and investment opportunities on a nation-wide basis.
For more information, please visit http://www.CSGfirst.com.