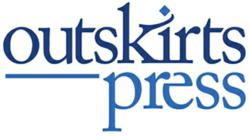 Outskirts Press, the fastest-growing full-service self-publishing and book marketing company today announced its top ten titles for February.
Denver, CO (PRWEB) March 20, 2013
Alphabetically, its ten best performing self-published books for February were:

Bayou Cocktail by Rennie Howard
Coming Through the Fog by Tami A. Goldstein
Conexiones Electricas del Aire Acondicionado by Luis Roman
Eden's Ark by Nikolai Petroff
I Almost Gave Up by P.J. Ingram-McPhee
The Land of My Father's Birth by Nvasekie N. Konneh
Managing Alzheimer's and Dementia Behaviors by Gary Joseph LeBlanc
Moving Mountains by James Wilde
Presentation Skills 201 by William R. Steele
Undoomed Warrior by John Ellsworth Winter
All these books, and other Outskirts Press titles, are available from all major online retailers like Amazon, Barnes & Noble, Powells, Books A Million, and others, plus conveniently from the Outskirts Press Direct bookstore at http://outskirtspress.com/bookstore for discounts ranging from 10%-55%.
About Outskirts Press, Inc.
Outskirts Press offers high-quality, full-service self-publishing and book marketing services for writers and professionals who are seeking a cost-effective, fast, and flexible way to publish and distribute their books worldwide while retaining 100% of their rights, 100% of their profits, and 100% of the creative control. http://www.outskirtspress.com.
###
Outskirts Press, Inc., 10940 S. Parker Rd - 515, Parker, Colorado 80134
http://outskirtspress.com 1-888-OP-BOOKS