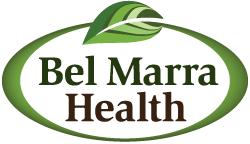 The most common signs of osteoarthritis include pain and stiffness in the joints.
Toronto, ON (PRWEB) March 21, 2013
Bel Marra Health, who offers high-quality, specially formulated vitamins and nutritional supplements, is reporting on new research outlining how broccoli is showing promise in the treatment of osteoarthritis.
As Bel Marra Health reports in its article (http://www.belmarrahealth.com/anti-aging/broccoli-and-osteoarthritis-an-interesting-connection/) osteoarthritis, which is also referred to as degenerative joint disorder, is the most common type of arthritis and approximately 12 percent of the American population over the age of 25 suffers with it. Osteoarthritis is a disorder that affects joint health, and it leads to a degradation of joints and a loss of bone cartilage, particularly in the hands, feet, spine and hips.
The most common signs of osteoarthritis include pain and stiffness in the joints. Overtime, the joints become stiffer and it becomes harder to move, and this joint health disorder can eventually lead to debilitating disability.
Since there is no current cure for osteoarthritis, people who suffer with this type of arthritis are offered two options – pain relief methods or joint replacement surgery. On the other hand, researchers believe that broccoli may help to reduce the risk for, and the symptoms of, osteoarthritis and studies are underway to determine whether or not broccoli may play a role in the treatment of osteoarthritis.
As the Bel Marra Health article reads, researchers at the University of East Anglia, began an investigation in 2010 to determine if consuming broccoli affects the risk and severity of osteoarthritis. They found that broccoli contains a compound called sulforaphane, which is a naturally occurring sulfur compound. Although sulforaphane is found in a variety of foods, including cauliflower, cabbage and kale, the richest source is broccoli sprouts.
Sulforaphane has strong antioxidant properties, which means that it helps to kill harmful free radicals in your body and it prevents free radicals from causing damage and death to your bodily cells.
There has been a lot of research on the health effects of sulforaphane, and it has been found to help reduce the risk of cancer, fight high blood pressure, reduce cholesterol, protect the heart, activate the immune system and protect the skin from sun damage. Although more research needs to be done, the prevention of osteoarthritis and reduction of its symptoms, may soon be added to the list of benefits that sulforaphane produces.
When you eat broccoli, it results in a high level of sulforaphane in your blood. This is beneficial because sulforaphane has been found to blocks the enzymes that cause the destruction of joint health and the development of osteoarthritis.
Despite this fact, researchers are still unsure of whether or not enough of the sulforaphane actually enters the joints from eating broccoli, in order to measurably reduce osteoarthritis risks and symptoms. Results of the University of East Anglia study have not yet been publicly revealed, but Science Daily states that sulforaphane may act to slow and/or prevent the development of osteoarthritis.
Regardless of what the study finds, the antioxidant and anti-inflammatory properties of broccoli, make it beneficial for the health of your bones and joints. Broccoli also contains vitamin K which builds and strengthens bone cartilage, reduces pain-triggering inflammation in the joints and has been shown to lower the risk for osteoarthritis of the hands and knee
(SOURCE: "J Immunol" Differential Effects of Phenethyl Isothiocyanate and D,L-Sulforaphane on TLR3 Signaling. March 2013)
Bel Marra Health is the maker of "Joint Rescue Formula" a high-quality nutritional supplement designed for joint health in formulations designed to address this specific health concern. All ingredients are backed with scientific evidence. Every product is tested for safety, quality, and purity at every stage of the manufacturing process. Furthermore, Bel Marra Health products are produced only in Health Canada approved facilities, going that extra mile to ensure our health conscious customers are getting top quality products. For more information on Bel Marra Health visit http://www.belmarrahealth.com or call 1-866-531-0466.