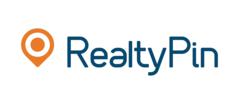 Los Angeles, CA (PRWEB) March 20, 2013
The more of them there are, the better off the market will be. And more and more are visiting RealtyPin.com to find their properties.
But there seems to be a new trend unfolding. Instead of seeing a surge of first time home buyers, RealtyPin is also seeing a surge of first time real estate investors.
What exactly does that mean?
CEO James Paffrath says: "More and more 20- and 30-somethings are making real estate investing their full-time jobs. After all, these younger people are seeing the success that other investors are having – especially in places like Phoenix and South Florida, where there are plenty of bargains to be had."
"Unlike a few years ago – when flipping was all the rage – today's investors are being much more careful about which properties they buy, how much money they put into the property once they own it, and when they sell it;" say James.
In most places, investors are forced to hang onto homes for at least several months, while they wait for the slow and steady price increases to make their investments profitable. In the meantime, many of them are offsetting the cost of the home by renting it out. (In fact, with the nation's rent prices at sky-high levels, many investors can turn a big profit by playing landlord!)
Younger people chose to invest before buying a home of their own.
Today's 20- and 30-somethings are faced with a unique challenge. Many of them have had trouble finding a "regular" job, so they are turning to real estate investments to pay the bills. As an added benefit, investing doesn't require 40 or 50 hours of work each week, like a "normal" job does. As long as they can come up with some cash to get going (these days, they say they need, on average about $50,000 to get the ball rolling as a mortgage down-payment), these younger investors think their futures are bright as businesspeople, instead of homeowners.