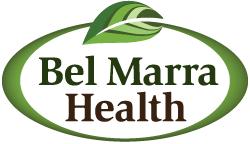 Smoking may also worsen the pain associated with interstitial cystitis.
Toronto, ON (PRWEB) March 22, 2013
Bel Marra Health, who offers high-quality, specially formulated vitamins and nutritional supplements, is reporting on new research outlining smoking is linked to half of bladder cases.
As Bel Marra Health reports in its article (http://www.belmarrahealth.com/immune/smoking-linked-to-half-of-bladder-problems/) smoking is considered the leading risk factor for developing bladder cancer. In fact, a study published in "The Journal of the American Medical Association," found that smoking causes at least 50% of all bladder cancer cases in both males and females. And bladder cancer is not as uncommon as you may think; it is the 6th most common cancer in the United States. Although both males and females are at risk for bladder cancer, males have a higher risk and approximately 1 in 26 males will develop it during their lifetime.
For the study, researchers analyzed data questionnaires pertaining to the health of 450,000 men and women. The questionnaires were filled-out in 1995, and the researchers followed-up with the participants in 2006. According to the study, current smokers have a 4 times higher risk of developing bladder cancer than people who have never smoked.
As the Bel Marra Health article reads, although the risk is reduced for those who quit smoking, previous smokers still have twice the risk of bladder cancer, compared to people who have never smoked at all.
Bladder cancer isn't the only bladder related risk incurred from smoking. Smoking may also increase the risk of overactive bladder syndrome, which is a condition characterized by increased urinary urgency and frequency, as well as urine leakage.
Smoking may also worsen the pain associated with interstitial cystitis, which is a chronic condition characterized by pressure, burning and sometimes extreme discomfort of the bladder area. Finally, smoking may increase the risk of bladder infections because it reduces beneficial bacteria and increases the risk for all types of bacterial infections. Although no studies have been conducted to prove a connection between smoking and bladder infections, many people have reported a reduction in them after they quit smoking.
Cigarettes contain a number of harmful chemicals that are extremely irritating to the walls of your bladder. When you inhale tobacco smoke, the chemicals move through your body and are filtered into your urine. As the urine sits in your bladder waiting to be eliminated, the toxic chemicals in the urine remain in contact with the bladder and cause damage to the cells and lining of the bladder wall.
Smoking also causes frequent coughing, which forces the abdominal walls to put pressure on the bladder and can lead to a weakening of the bladder and pelvic floor muscles. Overtime, the bladder can get worn down and it becomes more vulnerable to serious bladder problems such as incontinence and cancer
(SOURCE: "Urol Oncol." Persistence of urothelial carcinoma of the bladder risk among former smokers: Results from a contemporary, prospective cohort study. March 2013)
Bel Marra Health is the maker of "Bladder Rescue" a high-quality nutritional supplement designed for bladder health in formulations designed to address this specific health concern. All ingredients are backed with scientific evidence. Every product is tested for safety, quality, and purity at every stage of the manufacturing process. Furthermore, Bel Marra Health products are produced only in Health Canada approved facilities, going that extra mile to ensure our health conscious customers are getting top quality products. For more information on Bel Marra Health visit http://www.belmarrahealth.com or call 1-866-531-0466.