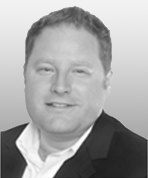 I'm very proud of our people's achievements and their passion to make our customers successful.
(PRWEB) March 25, 2013
Pursuit Solutions (http://www.pursuit-solutions.com), a provider of personal selling optimization technology and services for Life Sciences sales and marketing organizations, today announced that it experienced 50% growth in revenues in 2012 YOY. Additionally, the firm added a San Francisco office to its Orange County, Boston, MA and Chester, NJ locations. Pursuit won several new innovative clients, including a top five pharmaceutical company and saw double-digit growth from current clients. Expansion came from sales of its Closed Loop Marketing (CLM) platform, CLEARSKY, as well as services including Commercialization Strategy and Project Services.
"Our clients are demonstrating their satisfaction in the best ways possible," said Peter Stark, CEO of Pursuit. "They are asking us to play bigger roles in their commercialization, leveraging our game-changing technology, and relying on our subject matter expertise. CLEARSKY, our Field Force iPad® solution is gaining recognition as the most relevant to current needs, and our vision is aligned with that of the market's Sales leadership. I'm very proud of our people's achievements and their passion to make our customers successful. 2013 is promising to be another banner year for our team."
For more information, contact Pursuit Solutions by calling 1.908.876.0040 or sending an email to info(at)pursuit-solutions(dot)com.
About Pursuit Solutions
Pursuit Solutions provides sales and marketing optimization solutions for Life Sciences. Its flagship product, CLEARSKY, provides the pharmaceutical Field Force with an intuitive and powerful Closed-Loop Marketing solution, that in concert with the client's Multi-Channel Marketing (MCM) system enables the user to be aware of marketing touch-points, receive data-driven Interactive Visual Aid (IVA) and other tactic recommendations, and cater presentations to their customers' interests.
Pursuit Solution's Project Services allow Life Sciences sales and marketing leaders to focus on the strategic aspects of their initiatives. They can feel confident that their visions will be executed with minimal project risk and their desired outcomes will be achieved when Pursuit Solutions is supporting them. Project Services provides structure, governance and communication across the client's internal departments, their partners and service providers.
Pursuit Solutions is headquartered in Chester, NJ, with offices in Boston, MA, and in the southern San Francisco and Orange County, CA areas. For more information, visit http://www.pursuit-solutions.com.