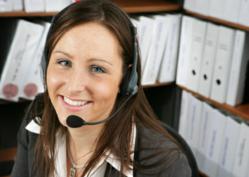 Pompano Beach, FL (PRWEB) March 21, 2013
Alcohol and drug addiction doesn't sleep. That's why Recovery Connection made easy 24-hour access to support their top priority when they designed their new website. The fully interactive site, which relaunched on March 3, 2013, is now mobile accessible, with instant chat features that aid addicts and family members in finding the help they need immediately, any time of the day or night, on any device with an internet connection.
The new site, http://www.recoveryconnection.org, offers a more robust and higher performance platform, which provides users with a site that loads quickly from any device. The site's user interface was completely redesigned, making it more engaging, user-friendly and easier to navigate. All features are available for free to anyone who visits the site.
The immediate access of Recovery Connection's mobile website is critical for many addicts. When addicts are ready to seek help, many need to decide quickly before they lose their courage. Recovery Connection is there and its broadened accessibility makes taking those first steps to seek treatment easier for everyone.
Recovery Connection has been helping thousands of people with drug or alcohol addictions find the best drug rehab or alcohol rehab to fit their unique needs. They provide free clinical assessment and verify insurance coverage to streamline the process of getting into a top-rated rehab program.