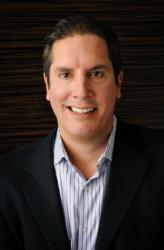 As a key member of the executive team, Kevin has played a critical role in transforming the Deltek brand and significantly increasing market awareness and demand for our solutions.
Herndon, VA (PRWEB) March 21, 2013
Deltek, Inc., the leading global provider of enterprise software and information solutions for government contractors and professional services firms, today announced that Kevin Iaquinto, Chief Marketing Officer at Deltek, has been named winner of the Greater Washington SmartCEO 2013 Executive Management awards. The Executive Management Awards program recognizes the best of Greater Washington's management all-stars including chief financial officers, chief information officers, chief technology officers, chief operating officers and other executive officers. Iaquinto joins several dozen top executives being recognized in 2013.
The Executive Management Awards recognize the achievements of Greater Washington's management all-stars for their creative management vision, leadership philosophy, innovative strategy and undeniable work ethic. The 2013 award winners collectively generate over $2.58 billion in annual revenue and employ over 14,400 individuals. This year's winners will be recognized in the March issue of SmartCEO magazine and honored at an awards ceremony with over 350 local C-level guests on March 21, 2013 at the Fillmore Theater in Silver Spring, MD.
"All too often, senior leaders in an organization become unsung heroes. This is why SmartCEO designed the Executive Management Awards. The 2013 EMA winners are not only taking their companies and co-workers to new heights, but they are also leaders within the communities where we work and live," says Jaime Nespor, group publisher of SmartCEO magazine, "We are honored to award each of these individuals and tell the stories of their achievements and contributions."
"Kevin is very deserving of being recognized as one of the region's top executives and best CMOs. We are extremely proud of Kevin, and this award is a tribute to his hard work and creativity," said Mike Corkery, president and CEO at Deltek. "As a key member of the executive team, Kevin has played a critical role in transforming the Deltek brand and significantly increasing market awareness and demand for our solutions. Kevin and his highly skilled marketing team have helped grow our company into a global market leader with 16,000 customers in over 80 countries around the world. On behalf of Deltek and our employees, I'd like to congratulate Kevin on being named a 2013 Executive Management Award recipient."
About SmartCEO
SmartCEO is an exclusive community of CEOs and business executives, highly regarded mentors and well-respected thought leaders whose experiences benefit their own organizations and the communities in which they serve. SmartCEO's mission is to educate and inspire the business community through the pages of our award-winning magazine, connections at our C-level events and access to valuable online resources. For more than a decade, SmartCEO has been a leader in helping CEOs tell their stories in-print, in-person and most recently in-video. SmartCEO's Mid-Atlantic focus began in Baltimore and has grown to include Philadelphia, Washington DC, and has recently expanded to New York City.
About the Executive Management Awards
The Executive Management Awards highlight chief executives who have gone above and beyond to support their organizations' initiatives. SmartCEO profiles chief executives in the Mid-Atlantic in four categories: CFO, CIO/CTO, COO and CXO. SmartCEO accepts award applications online and via email, which are reviewed by an independent panel of business leaders who select winners based on the quality of the nominations. Each year, the winners are profiled in Washington SmartCEO magazine and celebrated at an awards reception in March.
About Deltek
Deltek is the leading global provider of enterprise software and information solutions for professional services firms and government contractors. For decades, we have delivered actionable insight that empowers our customers to unlock their business potential. 16,000 organizations and 2 million users in over 80 countries around the world rely on Deltek to research and identify opportunities, win new business, optimize resources, streamline operations, and deliver more profitable projects. Deltek – Know more. Do more.® http://www.deltek.com
Follow us on Twitter @Deltek or fan us on Facebook at http://www.facebook.com/deltekinc