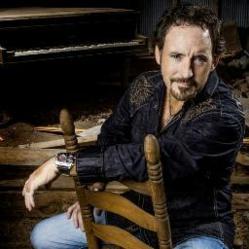 NASHVILLE, Tennessee (PRWEB) March 20, 2013
Country music recording artist Trae Edwards knows a little something about hard work. After many years of paying his dues, Edwards finally stepped into the spotlight this year with his debut album, "I Believed." In support of his new single, "Killing Myself to Stay Alive," Edwards is inviting fans to be a part of the official music video.
Country music fans are invited to submit their own video explaining what they are doing as working men and women to keep things together in these tough economic times. The best submissions will be featured in the upcoming music video. For more information on the video campaign, visit http://www.traeedwards.com/stayalive.
"Working men and women are the backbone of our great country," says Edwards. "We're working harder and longer these days. And, sometimes, it feels like we're taking one step forward, two steps back. That's the message behind "Killing Myself To Stay Alive."
Edwards is currently in the midst of a media tour that has landed him on major outlets from coast to coast, including the #1 nationally syndicated morning show "Rick & Bubba" (simulcast on television network TNN), IRN/USA Radio Network's "Daybreak USA," Sirius/XM's Elvis Radio and Nashville's famed WSM Radio (home of the Grand Ole Opry). Edwards has also appeared on "Good Morning Arkansas," "Atlanta Live," "Live at 9" (Memphis), "More at Midday" (Nashville), "Music City Beat" (Nashville), "My Carolina Today" (Raleigh) and popular radio program "The Ken Coleman Show," with many more appearances scheduled in the coming weeks.
On April 12th, Edwards will be opening for fourteen-time GRAMMY® Award-winner Ricky Skaggs at the Crown Theatre in Fayetteville, NC. Tickets are available now at Ticketmaster.
For more information, visit http://www.traeedwards.com.