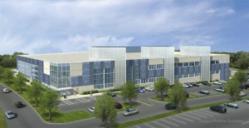 Shelton, CT (PRWEB) March 28, 2013
Connecticut's leading provider of IT Infrastructure Solutions, Cervalis, would like to help businesses understand which data center solution, or alternative, works best for them. In most cases, data centers typically reduce costs and increase scalability for small to large size businesses. Cervalis has released an article titled "Public, Private, or Hybrid - Which Cloud Architecture is for You?" to supplement thisdiscussion.
One alternative to cloud computing is staying with an in-house server. Businesses choose to use these because they have a one-time cost for the hardware. In addition, physical security is a known quantity, as the server remains locked away in a side-room or the company's basement. If the Internet goes down briefly, in-house users can still access their information. Finally, if the server needs upgrading, no questions are asked and the upgrade is made.
However, the server approach breaks down as increasing numbers of servers are added to a company's server room. Bringing enough power to the room, removing enough heat, and finding adequate space often become challenging hurdles for many companies. These problems can eventually become too large and unmanageable.
Another catalyst for cloud computing is the usage of mobile devices like tablet PCs and smartphones. One problem with this, however, is that security quickly becomes an issue with a bring-your-own-device computing environment.
Although these alternatives do have their uses for certain periods of time, neither holds up long-term against cloud computing. Infinite scalability is available any time a business needs it. In general, costs are lower, but it does matter which company a business chooses to work with and how much they intend to use the cloud computing service. For this reason, companies are recommended to explore public, private, and hybrid cloud solutions alike.
Businesses are advised to call Cervalis with their data center questions.
About Cervalis
Cervalis' dual focus on company information and seamless customer service have allowed it to grow into a leader in the Northeast data center market. The company pledges 99.999% uptime to its customers. Its nearly 300,000 square feet of space have received SSAE 16, Cybertrust, PCI DSS, and Safe Harbor certifications. The company has the ability to help businesses ranging in size from small and mid-size to Fortune 500 level.