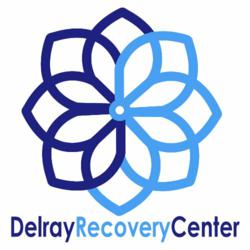 The signs of addiction and withdrawal show methadone can create very uncomfortable and potentially fatal symptoms
Delray Beach, FL (PRWEB) March 22, 2013
Although methadone is legal with a prescription and often prescribed as part of a recovery plan for heroin, Delray Recovery Center's newly released infographic illustrates how hazardous the drug can be. Methadone accounts for only 2 percent of painkiller prescriptions, according to the infographic, but it accounts for 30 percent of the painkiller prescription deaths. It also tops the chart of overdose deaths from a single prescription painkiller. In 2001, a total of 998 deaths were attributed to the drug. By 2005, the death toll attributed to methadone rose to nearly 4,000.
"Methadone is a powerful and powerfully dangerous drug," said Delray Recovery Center Chief Operations Officer Doug Petri. "It has long-lasting effects and can produce severe withdrawal symptoms. Because it's used to treat heroin addiction, people may be under the false impression that the drug is safer than it really is. We hope this infographic raises awareness of methadone abuse and addiction and makes people think twice before using it."
The infographic outlines the physical signs of addiction to methadone as well as signs of withdrawal from the drug. Signs of addiction can include sleeplessness, seizures, drowsiness, nausea and vomiting. They may also include sweating, rashes or hives and a lack of interest in sex. Withdrawal symptoms include loss of consciousness, tiny pupils, inability to stay awake, shallow breathing, limp muscles and skin that turns blue, cold and clammy. Others include nausea, muscle pain, anxiety, agitation and paranoia.
"The signs of addiction and withdrawal show methadone can create very uncomfortable and potentially fatal symptoms," Petri said, "yet people still abuse it. Part of the draw may be its cost, as methadone is inexpensive. Another part may be its long-lasting effects. It can take up to 20 hours for the drug to leave the system. We hope our infographic clearly illustrates none of the draws are worth the risks."
The infographic notes methadone's addiction risk is increased by its high availability in the home as well as people's penchant for mixing the drug with alcohol or other drugs. Another noted risk is the fact that 250,000 people use methadone clinics, although it is unclear how many of them may be addicted to the drug.
Located in Delray Beach, Florida, Delray Recovery Center offers individualized treatment programs for alcohol and drug addiction, eating disorders and co-occurring mental health issues. The center has long been providing a soothing environment while its certified staff designs programs that are comfortable, safe and unique to the individual, elements that can ultimately lead to success and a sustained life of recovery.