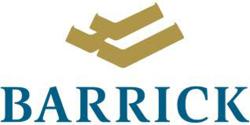 Adding projects in the regions of Colombia, Peru and Argentina has positioned Survalent as a key player.
MISSISSAUGA, ON (PRWEB) March 22, 2013
Survalent Technology, the most trusted provider of smart grid solutions for the control room, announced today that it has commissioned an HMI System for Compañía Minera Nevada's (Barrick Corporation CHILE) La Mesa Substation in Chile.
In November 2012, Survalent's integrators, Sienco and Ingema, commissioned their first control and protection system at La Mesa Substation in Chile. La Mesa's system consists of a control and protection system with Siemens equipment and Survalent software with Control Center Level 3, in connection via ICCP protocol with National Control Centers in Chile (CDEC-GDE) and SYNAPSIS. Survalent's SCADA controls and supervises four 230kV substations (Tres Quebradas, Lama, La Mesa y Punta Colorada) plus various clusters of 23kV. This substation serves the largest Binational Mining project in the world, called PASCUA LAMA which holds 8,000 miners. La Mesa is considered today as the world's highest substation to 4825 msnm.
The new system features Survalent's highly available, open-architecture system based on Windows Server. It includes several of Survalent's open system applications, including: WorldView, SCADA Explorer, Command Sequencing, Event Data Recording, IED Wizard and Control Panel, SCADA Add-In, IEC 61850, IEC-870-5-104 Slave and ICCP.
"Nevada Mining Company is an important new client in the mining sector," states Harold Novoa, Vice President of Sales for South America. "Adding projects in the regions of Colombia, Peru and Argentina has positioned Survalent as a key player."
About Survalent Technology
Survalent Technology is the leading provider of real-time smart grid management systems for enabling visualization, optimization and improved operations for utilities. For over five decades, we have helped more than 400 utilities use operational data to increase reliability, efficiency and customer service. With our proven and reliable SCADA, Outage Management System (OMS), Distribution Management (DMS), Demand Response (DR), Distribution Automation (DA), Substation Automation (SA), SurvCentral Mobile Applications, Smart VU Visual Utility, and i-Surv Hosted SCADA, utilities transform data into actionable intelligence. We partner with utilities across the globe to create mission critical solutions that will achieve the promise of the Smart Grid. Learn more at http://www.survalent.com.
#########
Contact:
Dalana Morse
Marketing Manager
dmorse(at)survalent(dot)com