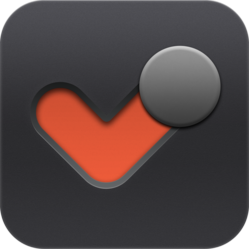 Reminder+ truly simplifies our lives by reminding us the right thing, at exactly the right place and the right time.
Ivrea, Italy (PRWEB) March 21, 2013
The developers of AroundMe, the most widely used location app of its kind, today rolled out Reminder+, a brand new iPhone app (iOS 6.0 and higher) that combines the power of the location-based AroundMe database with time- and task-synced alerts. Designed to make the most out of precious time and energy, Reminder+ lets users set reminders, create to-do lists and designate tasks based on location, date and time or a countdown with a few simple taps. Reminder+ sounds an alert when close to the location or time, displaying the task in detail.
"I have a tendency to always forget to buy certain things. I would arrive home only to realize I forgot the one thing I went out to buy in the first place," recalls Marco Pifferi, creator of Reminder+. "I became obsessed with the idea of making an app that would help rid me of this frustrating problem. I wanted to leverage the location database employed by AroundMe, which helps more than six million users find the perfect place to go every month. Reminder+ truly simplifies our lives by reminding us the right thing, at exactly the right place and the right time."
Employing AroundMe's extensive location database, users can add custom locations, such as their neighborhood dry cleaner or veterinarian, and then set reminders any time they arrive or depart a specific location. For all the people out there on their last suit, who can never seem to remember to pick up the laundry no matter how many times they pass the dry cleaner. For all the times people come and go through the drug store and arrive home, only to realize they forgot to get their mom a birthday card. This app is for them. Thanks to Reminder+, these common tendencies ailing even the best of us are no longer a reality. Users can simply set it and they won't forget it.
Reminder+, Saving the World One Reminder at a Time
Location-based Reminders
Users can set reminders for the moment they arrive or depart a specific location…or both, just in case! Reminder+ will sound an alert noting what the user needs to do at just the right moment, so he or she never arrives home again without completing that very important task. Save specific locations like the office, doctor's office, or local grocer for easy access in the future.
Alarm Reminders
Are tickets for a popular band's reunion tour going on sale at a very specific time? Don't miss out – simply set up an alarm and Reminder+ will let fans know when it's time to hop in the virtual ticket line. Always forget to take the daily vitamins in the morning? Users need only set a recurring alarm, and they'll be on their way to perfect health in no time.
Timer Reminders
So many time-specific tasks rule the daily routine; Reminder+ countdowns make these tasks manageable. For users who prefer their tea perfectly brewed for exactly four minutes, Reminder+ will let them know when it's ready, so their tea will never be cold again. Plus, frequently used countdown timers can be saved for use again in the future.
Sharing Reminders
We all have forgetful friends. This one's for them. Whenever a friend, family member or significant other needs a reminder to do something important, users can simply send them a reminder alert and let Reminder+ take care of them. Don't let those absentminded-yet-lovable brothers forget their moms' birthdays again!
Download the Reminder+ press kit
Members of the media are invited to review Reminder+. For more information, please contact Anya Oskolkova at anya(at)zazilmediagroup(dot)com.
Reminder+ Pricing and Availability
Reminder+ is now available on the App Store and can be purchased for the special price of 1.99 USD.
Follow Reminder+ on Twitter (@ReminderPlusApp).
About the Reminder+ Team
The team behind Reminder+ has more than 20 years of experience in software development. Marco Pifferi founded the wildly popular AroundMe app in 2008. Before that, he was responsible for creating and launching Vector Designer, an award-winning application for the Mac. Before joining the team, Fabrizio Bazzoni worked on optical and magnetic code recognitions and 3D parametric modeling CAD systems since 1996. He is now working on the backend of AroundMe and the design of Reminder+'s beautiful ringtones. Luca Garbolino has a bachelor's degree in computer engineering from the Polytechnic University of Turin, where he is still continuing his studies and working towards a master's degree. Luca is currently working on various UI integrations for Reminder+ and AroundMe. Peter Schlossnikel has been a freelance graphic designer since 2005. He began working on projects from corporate identity to print and screen design to music album artwork. Over the last few years, Peter shifted his focus onto user interface design and contributed to the interface design of both AroundMe and Reminder+.