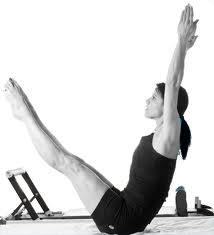 Before the One-Hundred is the way to begin an exercise and advance a client to big bold moves I once thought were part of hidden choreography I hadn't yet learned. I have taught for over eighteen years and the next eighteen will be inspired by this work.
New York, NY (PRWEB) March 21, 2013
Mind Your Body Pilates UES owner Gail Giovanniello has recently been selected from among the thousands of Pilates professional teachers worldwide to present Pre-Pilates Mat Classes - the first-offering of each morning for attendees at the 13th Annual Meeting of the Pilates Method Alliance - October 9-12, 2013 in Fort Lauderdale, Florida. The PMA "is the professional association and certifying agency for Pilates teachers... and for the past decade, Pilates teachers from around the world have worked together to create a unified community, to share knowledge and information, and most importantly, to establish the practice of teaching Pilates as a profession."
Being that one of its main purposes is "to connect teachers... dedicated to preserving and enhancing the legacy of Joseph H. Pilates and his exercise methods," Gail feels well-equipped, informed and inspired to be a presenting participant, as she has just completed a year-long course of Kathy Stanford Grant Heritage Pilates educational training. Grant was one of Pilates' first certified students from the days when "The Method" was called "Contrology," and Grant helmed Mr. Pilates' studio located in Bendel's Department Store on Fifth Avenue in New York City in the 60's. Grant is known for having developed an entire body of Pre-Pilates exercises - movements designed to prepare the body for the rigors of the original Pilates Mat exercises which, when presented in the way Pilates created them, demand incredible control, balance and precision. Many personal trainers become "certified" in a weekend course for what alot of gyms recognize and offer as "Pilates" - a term the layman recognizes as a word rather than a man's name - since "Pilates" was ruled as a method of exercise in a trademark case a decade ago. Since then, the PMA has endeavored to differentiate true professional Pilates teachers from the thousands who can give mat classes using the term Pilates without having applied themselves to the history, lineage or fundamental understandings of what Joseph Pilates aspired to bring to the human body through exercise.
Although the mat class teachers at the PMA meeting are technically fulfilling a support position for the workshops which will be given by some of the most long-standing teachers of The Method and even second and third generation proteges of the Pilates "elders," after three years of auditioning for what has become a somewhat-coveted spot to teach a mat class, Gail is personally thrilled and professionally geared-up and excited to share very mindful ways to set up the body prior to beginning each mat exercise in her version of Pre-Pilates Mat Classes. Traditionally, the mat exercises are taught to inform the student before he or she ever even gets on the Reformer or Cadillac. So Pilates Mat is really the underlying basis for all the exercises that are learned later on any apparatus. Gail considers her mat class teaching for this convention similar to how a sous chef prepares everything in order for the chef's job to go smoothly. Preparing bodies to be receptive to more deeply-supportive muscles which are actually elusive to over-exertion, is an element of exercise lost upon many instructors and trainers, and an underlying reason for injuries that people can often blame on the method rather than the way it's presented.
Gail will be presenting in part the special information she's attained from the Heritage Training's year's-worth of special continuing education she's attended in Denver with Cara Reeser who is Grant's protege, including Grant's "Before the One-Hundred" way of setting up the body for the rigors of one of Pilates most-famous and also most-misunderstood exercise movements.There are many ways for a Pilates teacher to pursue continuing education, but there are not very many teachers who have learned from information passed down from one of the Pilates elders who studied with Joseph himself. Gail feels strongly that part of her teaching and business mission is to learn from this lineage and pass it on to her clients, the teachers in her two studios, and students of her Pilates Teacher Trainings, the current phase which is in progress at this moment in one of her Lexington Avenue spaces.
As a Master Pilates Teacher, Gail Giovanniello's cues will assist attendees with how to sense where the head is on the spine, how the pelvis is moving, where the arms sit on the body, how to bring the ribs into alignment, and how to focus the eyes. Giving just the right images and words in a cue for an exercise can make all the difference as the mind hears and interprets and the body subtly adjusts into better alignment and focus. Just as she teaches in her private sessions and to students in the Pre-Pilates segment of the Teacher Training she's recently given, Gail shows how to set-up the body for each exercise and then advance a mat class participant, be they new or experienced, to the big bold moves.
View the schedule for Gail Giovanniello's Pilates Teacher Training, as well as other regular offerings both for instructors and clients, in Gail's commitment to ongoing Pilates continuing education which can always be accessed on the Continuing Education tab on the Mind Your Body website which lists all upcoming In-House Trainings.
Also see the complete Mind Your Body Fitness Group Pilates Class Schedule:
Over 40 Classes to Choose From on Reformer, Tower, Chair and Mat
Each Class with Five or Fewer Students and Available Seven Days a Week
Complimentary press previews with Gail Giovanniello can also be scheduled for alternate times.
Press contact: Tim Driscoll 212-647-8878