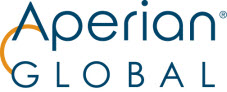 San Francisco, Calif. (PRWEB) March 20, 2013
Aperian Global, a leading provider of consulting, training, and web tools for global talent development, today announced additional dates for its popular "Cultural Fluency for Executive Assistants" workshops.
First introduced in the fall of 2012, these 120-minute virtual, instructor-led workshops proved so popular that all those wanting to register could not be accommodated. The additional workshops are scheduled for:
Monday, April 22, 11:00am-1:00pm EDT / 8:00am-10:00am PDT
Wednesday, June 12, 11:00am-1:00pm EDT / 8:00am-10:00am PDT
Tuesday, September 17, 11:00am-1:00pm EDT / 8:00am-10:00am PDT
Monday, November 11 11:00am-1:00pm EST / 8:00am-10:00am PST
Aperian Global has found that executive assistants, or those in similar positions, often have responsibilities that require cultural proficiency, but very few workshops are targeted at their specific needs. Participants of the Cultural Fluency workshops will come away with enhanced skills to establish professional relationships across time zones, communicate in a global and virtual context, understand cultural protocol, and navigate hierarchical cultures respectfully.
According to Line Line Mørkbak, Practice Group Leader, Global Business Skills, of Aperian Global, "One of our most popular, foundational skill-building courses is "Working Globally". Based on client feedback, we realized there was strong demand to offer some of the content of this program in an abbreviated, interactive workshop for executive assistants. We were delighted with the enthusiastic response generated by our first workshops in 2012 and responded to requests to repeat the courses this year."
For more information or to register, please visit http://info.aperianglobal.com/cultural-fluency.
# # #
About Aperian Global
Aperian Global provides consulting, training, and web tools for global talent development. Aperian Global's flagship product, GlobeSmart®, is a tool that has had over 400,000 registered users in 125 organizations worldwide and provides ready access to detailed information on how to conduct business effectively with people from around the world. Founded in 1990, the company has partnered with our clients in more than 85 countries and has worked with more one-third of the Global Fortune 100, delivering over 2,000 workshops in 25 languages in the last year. The company has offices in Bangalore, Boston, Kolding, Paris, San Francisco, Shanghai, Singapore, and Tokyo. For more information, visit http://www.aperianglobal.com.