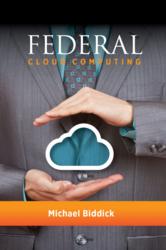 The number of cyber incidents reported by federal agencies to the U.S. Computer Emergency Readiness Team rose from 41,776 in fiscal 2010 to 48,562 in fiscal 2012, a 16% increase over two years
Vienna, VA (PRWEB) March 21, 2013
Fusion PPT, a recognized cloud computing strategy and technology firm, announced today that its article "Secure the Data Center," written by CEO Michael Biddick, has been featured on the cover of InformationWeek Government. Biddick, who has authored a book on "Federal Cloud Computing" and written over 50 articles on cloud-related topics, examines the potential cyber security threats inside the federal data center.
Security of federal data centers is an escalating issue, as more and more agencies turn to virtualization to store critical and personal data. Foreign adversaries are reportedly "seeking the ability to sabotage our power grid, our financial institutions, and our air traffic control systems," President Obama warned in his State of the Union address. "We cannot look back years from now and wonder why we did nothing in the face of real threats to our security and our economy."
Meanwhile, security experts report an increasing number of attacks and successful network breaches as budgetary constraints, such as the recent sequestration, hamper agencies' efforts to improve cybersecurity. "Throwing money at the problem isn't the answer, nor is it an option," writes Biddick. "The federal IT budget remains flat and sequestration, which went into effect March 1st, triggered across-the-board cuts." This, coupled with inadequate intelligence, technological limits, and a dangerous trifecta (more threats, more vulnerabilities, and critical assets) presents quite the dilemma for federal agencies trying to defend against emerging cyber threats.
In fact, Biddick continues, "The number of cyber incidents reported by federal agencies to the U.S. Computer Emergency Readiness Team rose from 41,776 in fiscal 2010 to 48,562 in fiscal 2012, a 16% increase over two years, according to a report issued this month." Threats such as Distributed Denial of Service (DDoS) attacks, phishing attempts, malware, and inadvertent file-sharing are just a few of the many types that target data centers. Security threats also extend to virtual and cloud computing environments. These environments create more opportunities for hackers as agencies deploy insufficient security meant only for their physical servers on their virtual machines.
In his article, Biddick discusses these ongoing issues and examines several initiatives, tools, and best-practice processes that could be answers to detecting and preventing attacks on federal data centers. Although the problem has not by any means been resolved, departments such as the National Institute of Standards and Technology (NIST) have been working on improving security regulations and standards. Ultimately, Biddick calls for "a combination of new technologies and better business practices" to improve security in federal data centers in the future.