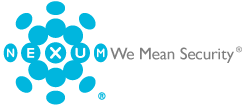 Nexum is pleased to renew our certification as a Service-Disabled Veteran-Owned Small Business and Vets First contractor for cybersecurity and Networking.
- David Lesser, President and CTO
Chicago (PRWEB) March 21, 2013
Nexum®, a leader in comprehensive networking and cybersecurity solutions, has renewed its verification and certification as a Service-Disabled Veteran-Owned Small Business (SDVOSB) by the Department of Veterans Affairs (VA). By renewing its SDVOSB distinction, Nexum also retains its eligibility to participate as one of the VA's Vets First contractors.
"Nexum is very pleased to renew our certification as a Service-Disabled Veteran-Owned Small Business and Vets First contractor for cybersecurity and networking," said David Lesser, Nexum's president, chief technology officer and a service-disabled veteran. "Nexum is keenly aware of the untapped potential that lies in the Federal market, and we are proud to be at the forefront of this critical sector."
SDVOSB certified since 2010, Nexum delivers a comprehensive lineup of networking and cybersecurity solutions tailored to meet the specific needs of Federal agencies and organizations, combining best-in-breed products from top security manufacturers with expert consulting and tech support services from our US-based security engineers. Nexum currently serves clients in the Federal sector including civilian agencies, healthcare and all branches of the armed forces.
Learn more at http://www.nexuminc.com.