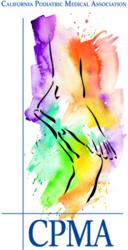 Walking is the best possible exercise.
-Thomas Jefferson
Sacramento, CA (PRWEB) March 26, 2013
Held the first Friday in April, National Walk to Work Day will celebrate its 9th Anniversary in 2013. Created by the US Department of Health and Human Services and originally endorsed and promoted by Prevention Magazine, the California Podiatric Medical Association along with many professional organizations across the nation promote this health-conscious day.
Implemented to counteract many Americans' increasingly sedentary lifestyles, National Walk to Work Day aims to highlight healthier living. Increased awareness of damaging effects from obesity, diabetes, and heart disease is a result.
The reason is clear: according to the US Centers for Disease Control and Prevention, the prevalence of obesity among adults aged 20-74 more than doubled between 1980 and 2004, soaring from 15 percent to nearly 33 percent. Meanwhile, study after study indicates that moderate exercise for as little as 30 minutes per day reduces the risk of heart disease, cancer, stroke, diabetes, stress, and depression.
"The cost of our living sedentary lifestyles and not simply walking is staggering," says California Podiatric Medical Association President-Elect Carolyn McAloon, a podiatric physician and surgeon who practices in Castro Valley, California.
"By walking just 30 to 60 minutes each day, you are giving yourself proven health benefits far beyond any promised by a pill," says Dr. McAloon.
So save on gas, beef-up the family budget, buff your heart muscle, battle the bulge, and beat the blues by ditching the car and taking a brisk walk to work on Friday, April 5th – National Walk to Work Day.
The California Podiatric Medical Association offers some tips to help celebrate the day:

Leave the car at home as a great first step toward building more exercise into a workday schedule.
Walk or bike to work to celebrate if possible.
Take public transportation and walk to work from a bus stop.
Park as far as possible from your building and walk across the parking lot.
Take the stairs instead of the elevator.
Invite co-workers and enjoy a brisk lunchtime walk.
Participate in a community walk after work with friends or family.
Use a pedometer to help you log more steps.
Finally, and most importantly, make sure to wear a good pair of walking shoes.
The journey to better health can be as simple as taking a walk!
Founded in 1912, the California Podiatric Medical Association (CPMA) is the leading and recognized professional organization for doctors of podiatric medicine (DPMs). DPMs are podiatric physicians and surgeons, also known as podiatrists, qualified by their education, training and experience to diagnose and treat conditions affecting the foot, ankle and structures of the leg.
CPMA, keeping Californians on their Feet – Healthy, Active and Productive!
2430 K Street, Suite 200, Sacramento, California 95816
(800) 794-8988 ● (916) 448-0248 ● Fax (916) 448-0258