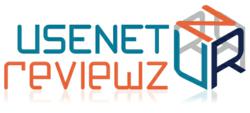 With a system this new, and complicated, mistakes are bound to be made…most of our readers simply want to eliminate the possibility of being "mis-identified" by the system.
Undisclosed Location, South America (PRWEB) March 28, 2013
The Center for Copyright Information, (CCI,) announced that their pet project, the Copyright Alert System, (CAS,) was ready to be launched, and that the enlisted Internet Service Providers would start accepting alerts in the days following the announcement, each provider starting on a different day. In the days leading up to the implementation of the CAS by each of the providers, VPNReviewz CEO, Michael Maxstead, claims that there was a sharp increase in his websites traffic and click-through rates, most notably from subscribers of the ISPs that were reported to be participating. "There was increase of about 15% on the day of the announcement, then the numbers went steadily up for the nest 5-6 days, at it's peak, we had a 25% increase in the number of Comcast, Verizon, AT&T, Cablevision, and Time Warner internet subscribers compared to this date last year, all traffic combined." Maxstead explained.
The five Internet Providers Maxstead named are all participating in a program being run by the CCI designed to help curb digital piracy, a new Copyright Alert System. Through the system, copyright owners are enabled to send alerts to the internet provider's subscribers, that their internet connection may have been used for the purposes of copyright infringement. According to Maxstead, many of the comments that he has encountered suggest that the new CAS was to blame for the commenters consideration of VPN, (or other,) services. Subscribers to the participating ISPs intend to use Virtual Private Networking, to anonymize their entire internet connection, in order to maintain their privacy. VPNReviewz has information on the providers of these services, tutorials on the software. Their sister site however, UsenetReviewz.com, has posted a few details of each individual CAS policy, with links to the complete CAS policy of each of the ISP.
Maxsteads' website, VPNReviewz, rates and reviews Virtual Private Networking technologies and proxy services, and other privacy, security, and anonymity related software. He says his sites admin started noticing an up-tick in performance in the days leading up to the launch of the new CAS by the providers, and an even larger upturn once the CCI announcement of the launch had been made. "We expected some kind of an increase, but nothing like what we have been seeing." He says. "There was a small increase in visits and click-through rates coming from a few other providers, but AT&T sent the most visitors," he said, "followed closely by Verizon."
VPNReviewz advocates the use of privacy, cloaking, and stealth technologies to maintain an anonymous presence on the internet, for personal or corporate safety and security. He mentions that many of the readers that have been commenting, are expressing concerns about flaws in the automated detection system, and exchanging of personally identifying data, so are considering VPN services. Maxstead says, "With a system this new, and complicated, mistakes are bound to be made…most of our readers simply want to eliminate the possibility of being "mis-identified" by the system. Besides," he continues, "there are many other benefits of remaining anonymous on the internet."